Middle-Earth: Shadow of Mordor's Game of the Year Edition is now available in India for the PS4 and Xbox One, distributor E-xpress Interactive has announced.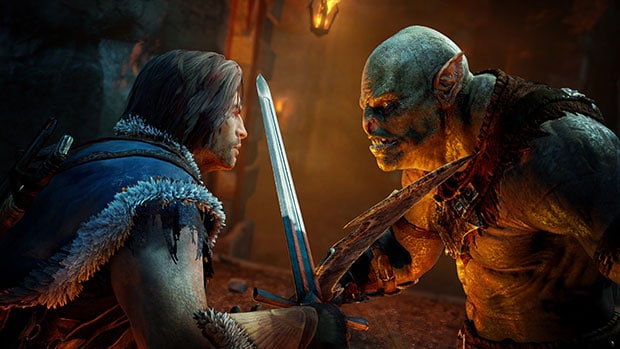 This edition expands on the critically-acclaimed original title, and includes the main game and all currently available downloadable content (DLC) as well, such as:
Story packs: The Lord of The Hunt and The Bright Lord
Skins: The Dark Ranger, Captain of the Watch, Lord of the Hunt, The Bright Lord, Power of Shadow and Lithariel Skins
Runes: Hidden Blade, Deadly Archer, Flame of Anor, Rising Storm, Orc Slayer, Defiant to the End, Elven Grace, Ascendant, One with Nature
Missions: Guardians of the Flaming Eye, The Berserks and The Skull Crushers Warband Missions
Challenge modes: Test of Power, Test of Speed, Test of Wisdom, Endless Challenge, Test of the Wild, Test of the Ring, Test of Defiance Challenge Modes
Additional features: Photo mode
This edition is priced at Rs 2,499 and is available online at Games The Shop and as well as other offline and online retail stores.
You can check out our review of the game here.