The Playstation Vita version of cross-brand brawler Street Fighter X Tekken is set for release on October 19, 2012 with Vita-exclusive features.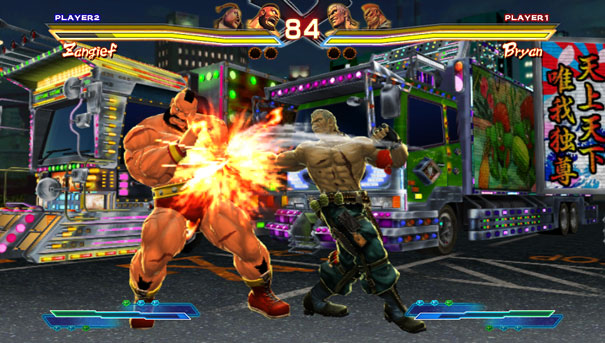 The PS Vita version features augmented reality implementation, allowing you to pose and take pictures of your favourite characters; customizable front and rear touch controls; and location based community features via Near.
In addition to the 42 characters available in the PS3 version, the Vita version will also include 12 free downloadable characters.
The game will also feature cross-platform play, with PS Vita players able to compete against PS3 players online, plus the ability to challenge other Vita players either via Ad-Hoc or Wi-Fi.
The home console version released earlier this year. IVG gave the game a 7/10, with Nitin saying, "apart from the glitz of having Street Fighter and Tekken fighters in the same game, it fails to provide a genre breaking experience".