Activision has decided to show off its highly anticipated Call of Duty: Ghosts a day before E3 2013, via a five minute gameplay video. And just to clarify, this is actual gameplay, not developers talking about how fish moving out of your way is revolutionary.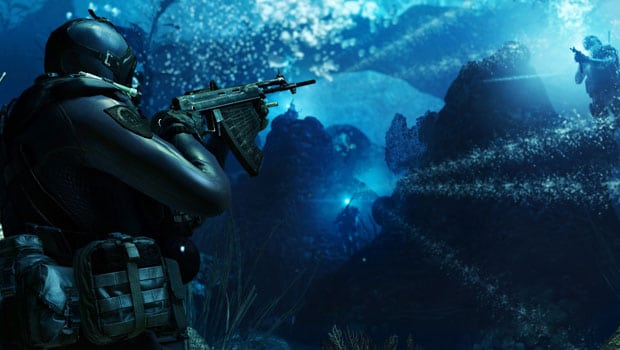 In Call of Duty: Ghosts, players can expect a more emotional story being penned by Stephen Gaghan, writer of the well received movie, Traffic. It will feature completely new playable characters, heavy character customization, dynamic multiplayer maps, and a faithful companion for the single player campaign in the form of a dog.
E3 2013 kicks off tomorrow, so you can expect a boatload of Call of Duty: Ghosts information then. Call of Duty: Ghosts will release November 5th, 2013 for the Xbox360, PS3 and PC. Release date for the PS4 and Xbox One versions has not been announced yet.