It's time to take out that rusty gas mask and go for a post-apocalyptic stroll along the metro rail road again. Metro: Last Light, the sequel to THQ's first-person survival shooter, Metro: 2033, has come to surface with a tease trailer. The first game never really earned a fan following as big as some of the other first-person shooters out there thanks to a tonne of bugs and inconsistent gameplay, but it was a daring and engaging experience to say the least.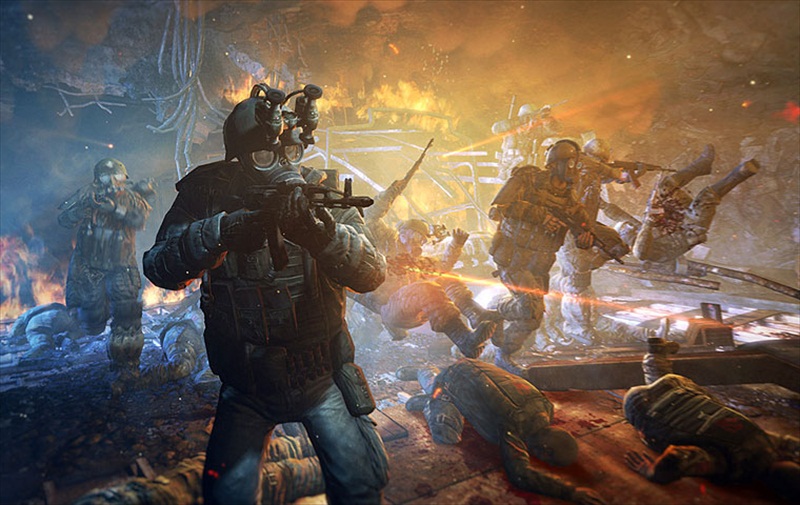 Last Light looks set to build on that with more of the post-apocalyptic, Moscow environment. The teaser, for the most part, shows artistic images of the gas mask, and close-quarters gun play against the mutants. Oddly enough, I couldn't spot any 'Dark Ones' around. With the first game setting quite a high standard as far visual details and a post-apocalyptic feel are concerned, it'll be interesting to see what it's follow-up has to offer. Last Light is scheduled for release in 2012, and unlike  Metro: 2033, it will be releasing on the PS3, in addition to the Xbox 360 and the PC. You can certainly expect more light to be shed on this upcoming shooter at  E3.
Here's the tease trailer for Metro: Last Light followed by some concept art.