One of gaming's worst kept secrets in recent memory is finally out in the open. Sony has announced that Uncharted: The Natahan Drake Collection is headed to PS4 this October.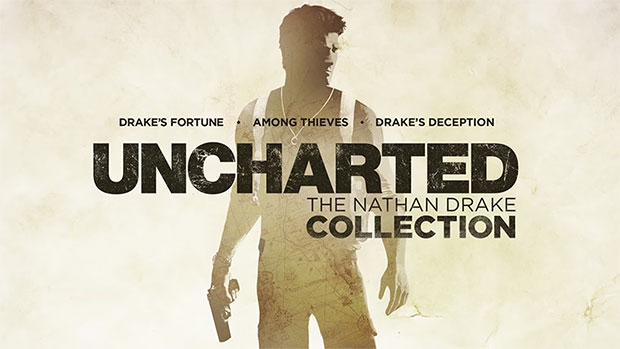 The Natahan Drake Collection will include the three Uncharted games that originally released on PS3 – Drake's Fortune, Among Thieves and Drake's Deception, all remastered in 1080p resolution and running at 60 fps. Sadly, the excellent PS Vita-exclusive Uncharted: Golden Abyss doesn't make it in.
Aside from the improvements in resolution and frame rate, the remaster will also feature better lighting, textures, and models, plus a range of improvements and additions, although we don't know what those are yet.
It's worth noting that The Natahan Drake Collection will only include the games' single-player modes, with Sony stating, "We don't want to split up our awesome U2 and U3 MP communities that we have right now" by having multiplayer across two platforms.
While Naughty Dog itself handled the remaster of The Last of Us, this time around the project has been handed over to Bluepoint Games, which has previously worked on remasters of God of War, Ico, Shadow of the Collosus and Metal Gear Solid.
There's also a preorder bonus for this collection. You'll get the Nathan Drake Pack, which includes single-player skins of iconic Drake outfits and the Golden AK-47 and Golden 92FS guns. Digital preorders will also a PS4 dynamic theme.
More importantly, all Uncharted: The Natahan Drake Collection buyers will get access to the Uncharted 4 multiplayer beta.
The Uncharted series has sold over 21 million copies, with an average Metacritic rating of 92. Uncharted 2 was, in fact, IVG's first ever perfect 10/10 review.
Uncharted: The Natahan Drake Collection is set for release on 7th October, while Uncharted 4 is scheduled for next year.
Check out the announce trailer for the PS4 remaster, which unfortunately doesn't include any gameplay.