Valve Anti-Cheat system, creatively named VAC, has banned more than 40,000 users off Steam a day after the Sumer Sale came to a close. This is the highest number of users banned in a day off Steam superseding the prior record of approximately 15,000 in October 2016.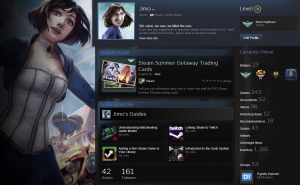 A VAC ban means a user loses access to online play in any game that is covered by Valve's Anti-Cheat system, the biggest users of which are Valve's own Dota 2 and Counter-Strike: Global Offensive, which also happen to be the most popular games on Steam.
This means any offender caught in this banhammer swing would not be able to play the games they picked up on the cheap during the summer sale. Apart from losing access to their games, the offending player's accounts also lost all Counter-Strike: Global Offensive skins in their inventory, which, depending on how long one has been playing, can be worth a significant amount.
Valve has not only been busy banning any offenders on its service, but has also been hard at work on a patch for Half-Life. The seminal story driven first-person shooter released in 1999, spawning a myriad of total conversion modification gamesm which are still popular today, like Counter-Strike and Team Fortress.
The patch was pushed out last night on Steam and the fixes come with thank you notes for community members who identified the issues. Following are the patch notes:
Fixed crash when entering certain malformed strings into the game console. Thanks to Marshal Webb from BackConnect, Inc for reporting this.
Fixed crash when loading a specially crafted malformed BSP file. Thanks to Grant Hernandez (@Digital_Cold) for reporting this.
Fixed malformed SAV files allowing arbitrary files to be written into the game folder. Thanks to Vsevolod Saj for reporting this.
Fixed a crash when quickly changing weapons that are consumable. Thanks to Sam Vanheer for reporting this.
Fixed crash when setting custom decals
Is this a sign that the company is working on Half-Life 3? Nobody knows unless they take a fine comb and go through all the files in the update.