Need for Speed got a proper reveal at EA's E3 showcase this evening with an impressive gameplay trailer.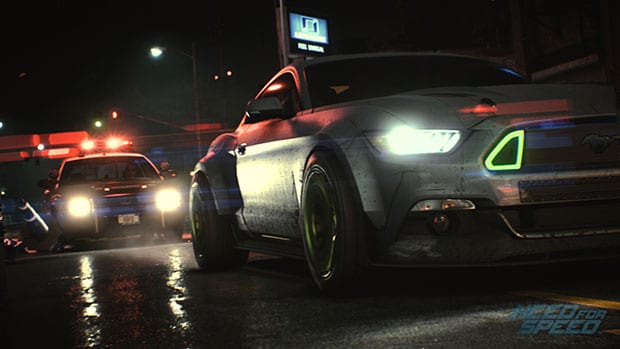 The reboot merges the best bits of several past NFS games – customisation from Underground, setting from Carbon, story from Most Wanted, and tech from Rivals.
Set in the open world of Ventura Bay, Need for Speed lets you race or simply explore the city that is twice as big as that in NFS Rivals.
The new game also features the richest customisation options in franchise history.
According to EA, Need for Speed features five overlapping stories, each focusing on one gameplay style – Speed, Style, Build, Crew, and Outlaw. Players can either specialise in one style or switch between them in their quest to the top.
Need for Speed is scheduled for release on 3rd November for PC, PS4 and Xbox One. Check out impressive gameplay trailer, based on the Frostbite engine, below.