Today we got our first glimpse from Wolfenstein 2: The New Colossus in action. This is Machine Games' second outing with Wolfenstein franchise after Bethesda's acquisition of id Software.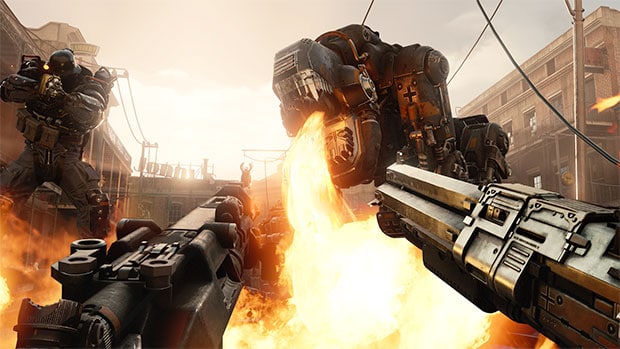 After launching to generally favourable reviews, Wolfenstein: The New Order was also notable for being a bit bare on post-launch content, although it did later get an expansion: The Old Blood.
The success of both these titles has emboldened Bethesda to allow for a Season Pass' worth of content for the new game: The Freedom Chronicles.
Buying the same gives you access to four DLC packs. This includes Episode Zero, which is also available as a pre-order bonus, as three expansions, each focussing on a single character and their fight against the Nazis, namely:
The Adventures of Gunslinger Joe, where you play as former American football player Joseph Stallion
The Diaries of Agent Silent Death, based around ex-OSS agent and assassin Jessica Valiant
The Amazing Deeds of Captain Wilkins, surrounding US Army hero Gerald Wilkins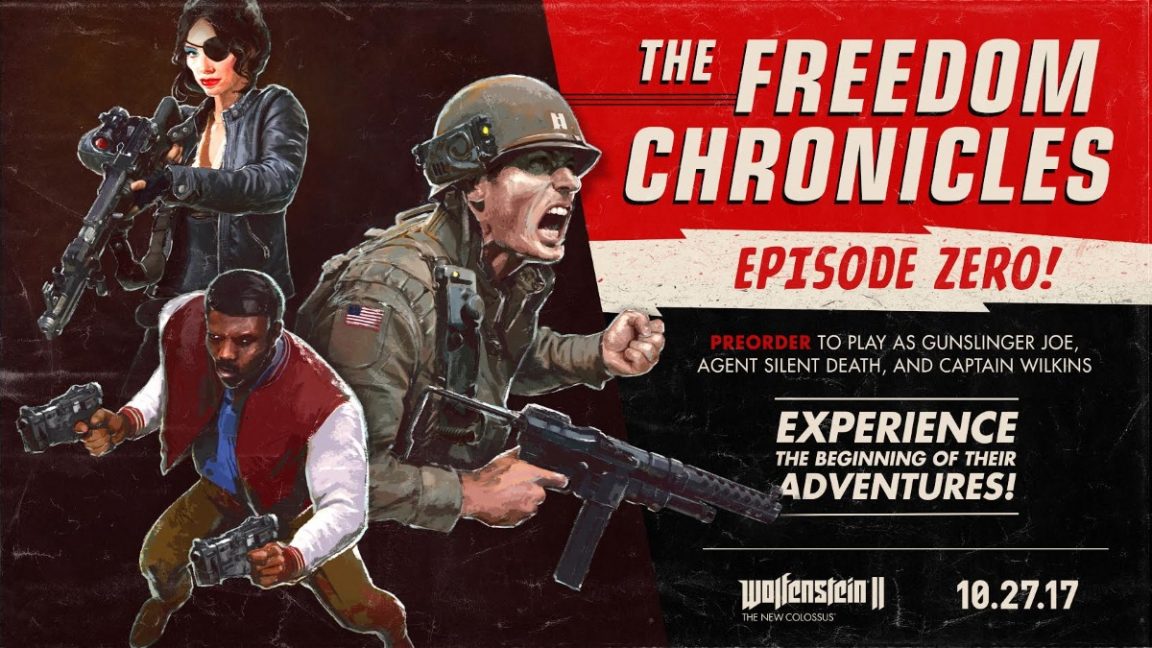 Apart from this, Bethesda also released a new trailer exploring the world of The New Colossus. Check that out below
Wolfenstein 2: The New Colossus comes out on October 27 for PC, PS4 and Xbox One, and is available for preorder at Games the Shop.