E-Xpress Interactive recently held the finals for the WWE 2K18 Road to WrestleMania tournament. This were held on the 4th of March in Mumbai.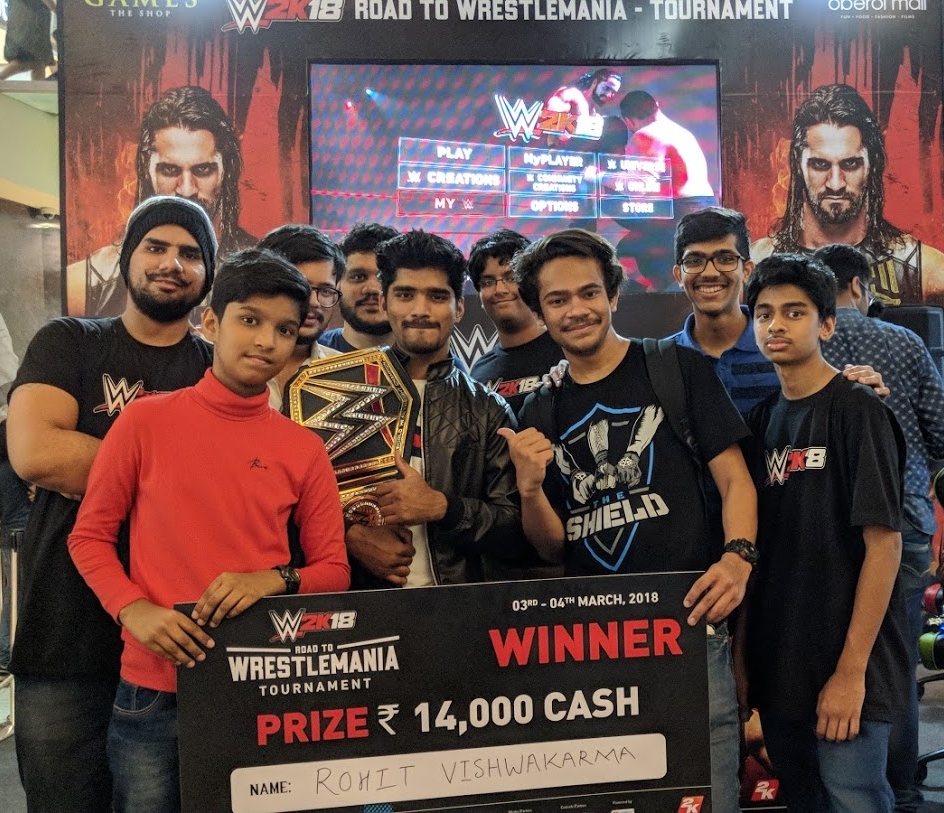 Rohit Vishwakarma, a Mumbai resident placed first and was awarded a Rs 14,000 cash prize, a replica of the WWE Championship belt and, an all-expense paid trip to the Mercedes-Benz Superdome in New Orleans, Louisiana, USA to watch WrestleMania 34 live on April 8, 2018. He will be accompanied by Aditya Joshi, also from Mumbai who placed second, bagging him the all-expense paid trip and a Rs 7,000 cash prize.
WWE 2K18 is available on PlayStation 4, Nintendo Switch, Xbox One, and PC. Wrestlemania 34 will be held at New Orleans on April 8th.