Update: We've just received confirmation from Microsoft India that the Limited Edition Halo 4 console bundle will be available in India. However, the limited edition controllers will not be sold here separately. Pricing and preorder information for the bundle is yet to be decided, and we'll be sure to let you know once we get more information.
Original story
At the ongoing San Diego Comic-Con, Halo developer 343 Industries revealed the very slick looking Halo 4 Limited Edition console and accessories.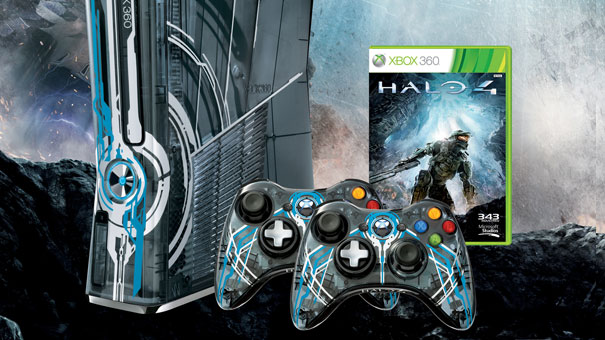 The Limited Edition Halo 4 bundle will include a custom designed 320 GB Xbox 360 console, two exclusive Halo 4 controllers, a standard edition copy of the game, a wired headset, and Xbox Live codes for an exclusive Halo 4 avatar and in-game DLC.
To match the overall design of the custom console, the ring of light on both the console as well as the controller will glow blue rather than green.
This Limited Edition console bundle is currently on preorder in the US at a price of $399.99, and we've reached out to Microsoft to find out whether the bundle will be available in India.
Halo 4 is scheduled for release exclusively for Xbox 360 on 6th November, 2012.