Okami originally launched 10 years ago on the PS2 and it has seen ports and remasters across multiple platforms. Last year Capcom brought it to PS4, Xbox One, and PC and you can read our PS4 review here. The announcement for the ports to current generation systems confused some people because of the lack of a Nintendo Switch version at the time but Capcom finally announced and has now brought Okami HD to the Switch. This release has been beyond worth the wait for how well it uses the Switch hardware.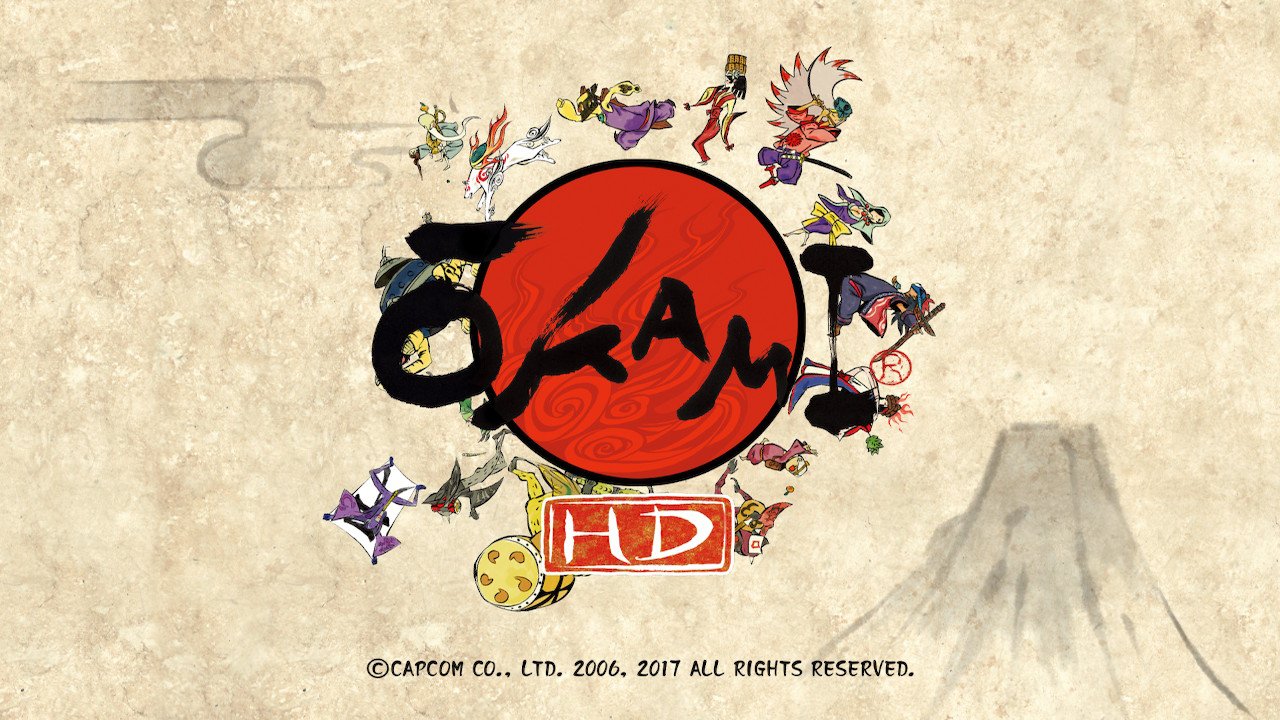 When it comes to the content, this release is the same as Okami HD on other consoles and offers nothing extra. It was disappointing that Capcom didn't include any commentary or behind the scenes with the remaster. If you've never played Okami before, you control Amaterasu in a gorgeous world that has some of the most distinct visuals ever. The animation is fluid and the inspirations from folklore and traditional drawings make for some unforgettable visuals.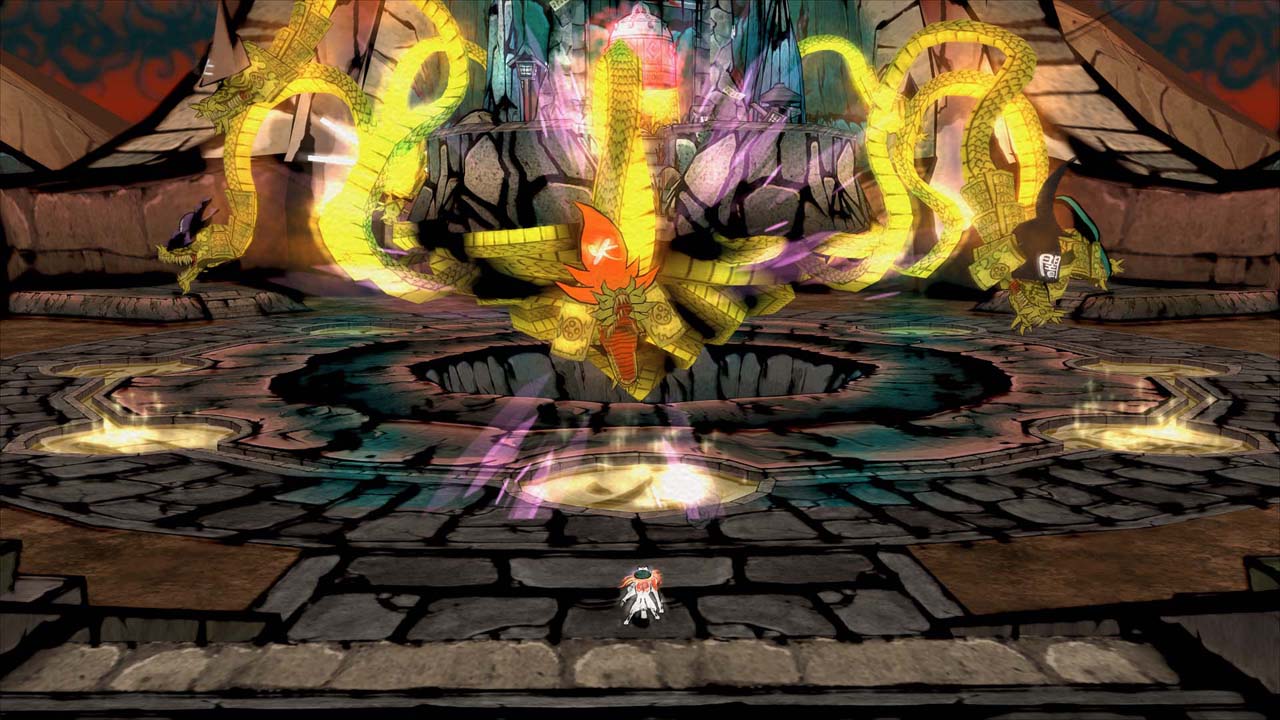 Okami has an in game mechanic called the Celestial Brush that has seen multiple variations in terms of input methods across different hardware. The Switch version's touch screen functionality makes it the best version of Okami. When you want to use the Celestial Brush here, you can just draw on the touch screen. This is way better than using a touchpad on a controller or even a mouse cursor let along an analog stick. If you aren't a fan of handheld play, you can even use the Joy-Con's motion controls for all your Celestial Brush needs. Another Switch exclusive addition is how well HD Rumble is implemented here. There's feedback through rumble for everything which adds to the immersion. You can put things back to the original settings as well if you want that original experience with the original aspect ratio as well.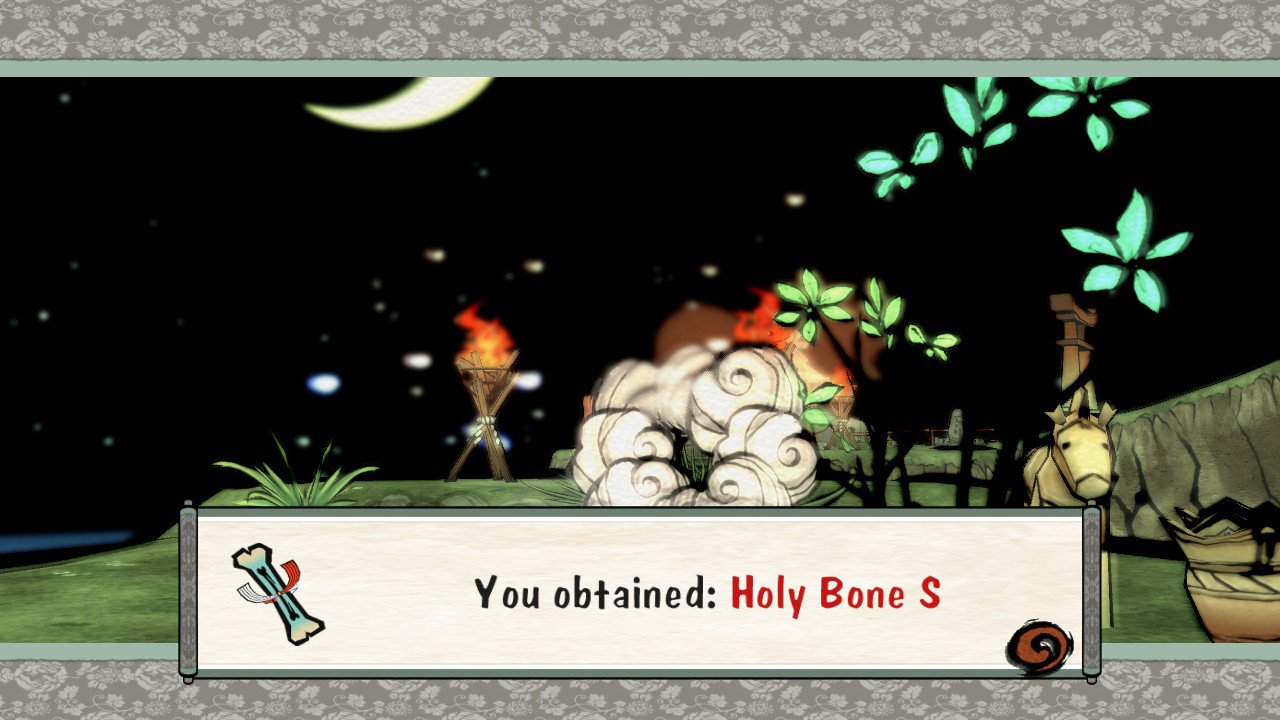 Okami's art scales really well and while you miss out on a 4K image (on supported displays) with the Switch version, the game looks great in both docked and handheld modes. It has been awesome playing this on the go. While this port has arrived over half a year later than the PS4 and Xbox One versions, it offers enough for fans to double or triple dip. The price is still very low for the game and it feels wonderful on the go with the Switch HD Rumble and touchscreen functionality. If you've never played this before, this is easily the version to get.