Every year, E3 is where publishers choose to announce their biggest games, and also where they reveal more about games and hardware that have already been announced. Here at IVG, we're just as excited to find out more about the games that have already been revealed as we are about the surprises that are in store for us. So members of our editorial team have put together their lists of what they're looking forward to the most out of what has already been announced. Have a look; you may just find something that may have slipped under your radar so far.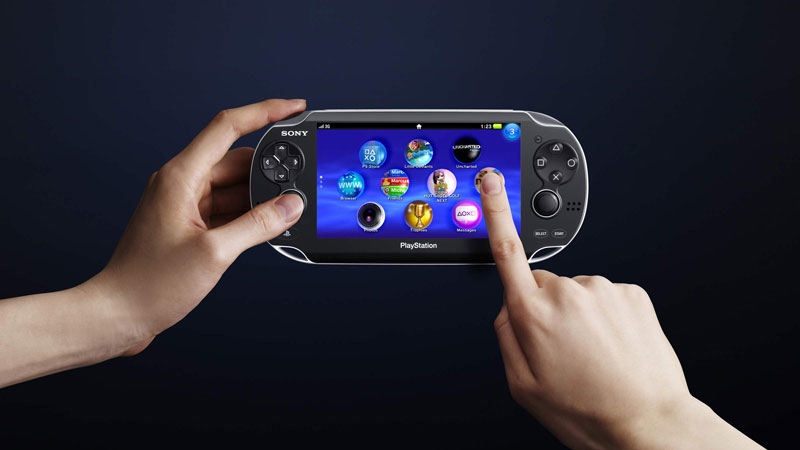 Amit Goyal
I really hope we get to see a lot more of Devil May Cry: Emo Edition. I get some sort of sadistic satisfaction in watching fans of the series writhe in pain. On a more serious note though, Bioshock Infinite tops my list of most anticipated game this E3. For all the hue and cry, the more I've seen of it, the more I'm excited, and the manner in which Ken Levine is broadening the scope of the series is an exciting new direction. I also hope to see more of The Last Guardian, with a solid release date hopefully. The game has lingered on and teased us for so long now; anything that comes from the people behind Ico and Shadow of the Colossus is bound to be special. This E3, I hope we get to see just how special it is going to be. With more than 150 hours sunk into the Mass Effect series, Mass Effect 3 is among the most important game of E3 for me. And finally, there's The Darkness 2, though for all the wrong reasons. Even though it was received well, anyone who's read the comic books will know that The Darkness was merely a shadow of what it could be. What they've shown of the sequel so far seems to suggest that it is heading the same way, but one can always hope.
Rishi Alwani
It'll probably be available in the grey market for the price of a kidney or three, have the crappiest line up of launch games ever, and yet, I'm interested. Call me stupid, but what I'm looking forward to most at E3 2011 are the booth babes. Wait, I kid. Well, maybe. It's Project Cafe that I'm massively curious about. The Big N has been on the ball with most of their decisions this generation. Amidst dwindling (but still massive) sales and a price drop on the Wii, would their Midas touch continue? Only time will tell; in this case it's June 7, 10:30 PM IST to be precise. As long as it won't be gathering dust in the corner like most of the 86 million odd units shipped after a mildly exercising game of Wii Sports, the booth babes should make quite a splash. Err…I meant Project Cafe. Yes, that.
Abhisheik Dahiya
It was hard to pick a small list of things that look the most promising this E3, but every time I thought about it, some names floated up above the rest. Project Cafe. How can you not be excited? A new home console at E3 is once (maybe twice) in a decade event. Remember E3 2005? Even if you have no interest in what games it offers, the rumours, speculation and everything that goes with a new hardware launch is enough to make this the most interesting part of E3. STALKER 2 – I wasnt really sure where to put this one; wishlist or confirmed games. The game itself is confirmed, but its presence at E3 is not. So for a change, I will be optimistic and put it in here. As a sequel to one of the best open world FPSs in recent times, it has big boots to fill. Big radioactive boots. The last slot was a toss between Battlefeild 3, Hitman Absolution and Tomb Raider. However, of the three, I am most excited about Tomb Raider, so I will go with that. Crystal Dynamics have yet to let me down and Tomb Raider is one of my all time favourite franchises. From everything we have heard so far, this one looks to be their best work yet.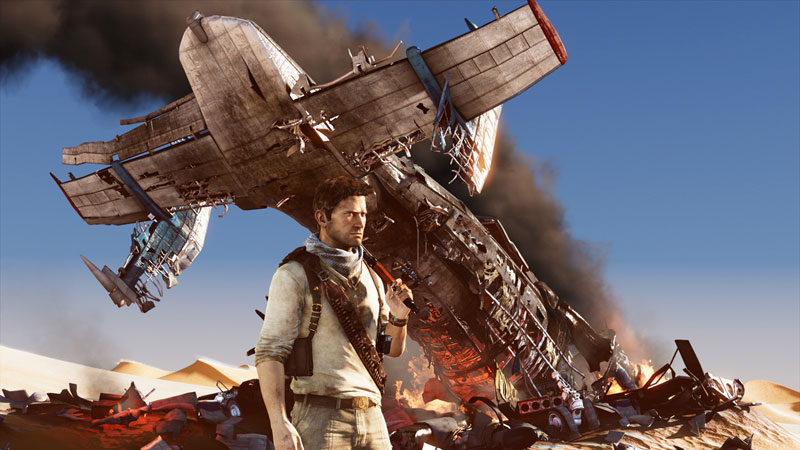 Kartik Mudgal
Ah! E3. It's here. Plenty of reveals, lots of suspense and euphoria, and of course, some broken hearts (hopefully not mine). There are so many things I want to know more about; take the NGP for instance. A classy looking piece of hardware indeed, but does the software justify the price? I would be lying if I said I wasn't excited for this. And why wouldn't I be? Uncharted and Wipeout portable along with two analog sticks and a crispy OLED screen! Where do I sign up? I like the Final Fantasy franchise, and I really want Square Enix to stop it from getting stagnant by going back to their roots. Whatever gameplay footage they have shown for Versus XIII isn't enough, and I'm pretty sure FFXIII-2 will be shown as well. Less cutscenes, more gameplay this time, Square. I love racing sims, and I'm really interested to know what Turn 10 have been doing with Forza 4. Yes, there will be celebrities, sports cars, and the obligatory "see how cool this is with Kinect" stuff, but it would be nice to know more about how the definitive racing game of 2011 is shaping up. And yes, Mr Greenwalt, we know about Forza 3's Metacritic score.
Abhinit Prakash
There are quite some games I'm looking forward to this year, and The Elder Scrolls V: Skyrim is in pole position. More than five years after its predecessor, this new entrant in the series aspires to be the best yet, with some striking features in its arsenal; the dragon-shouts, the unrestricted fly-bys, etc. Another game I'm looking forward to is Driver: San Francisco, yet another sequel, which looks promising with its unique Shift mechanic. Finally, I'm looking forward to Uncharted 3: Drake's Deception. This series does not need any introduction. Uncharted 2 raised the bar for PS3 games, with great story telling, stunning visuals, and visceral action. And every time we think Naughty Dog cannot improve any further, they just do.
Hemanth Kumar
For me, Gears of War has always been a special series. I'm really looking forward to seeing more of Gears of War 3 at this E3, even after the massive disappointment that the beta was (as far as matchmaking for Indian users is concerned). As much as I like Dirt 3, I'd like to see Codies reveal F1 2011. It was announced way back, but the game still hasn't seen a proper reveal. With the new regulations, and with the Indian GP scheduled for later this year, F1 2011 is a mouth-watering prospect. I'm a die-hard Forza fan, but this time, I'm interested in Forza 4 more out of concern. I hope that Kinect support doesn't ruin the core gameplay. Bioshock Infinite and The Last Guardian are also titles that will keep me engrossed, but what interests me most of all is Nintendo's Project Cafe. Has the next generation in gaming consoles arrived?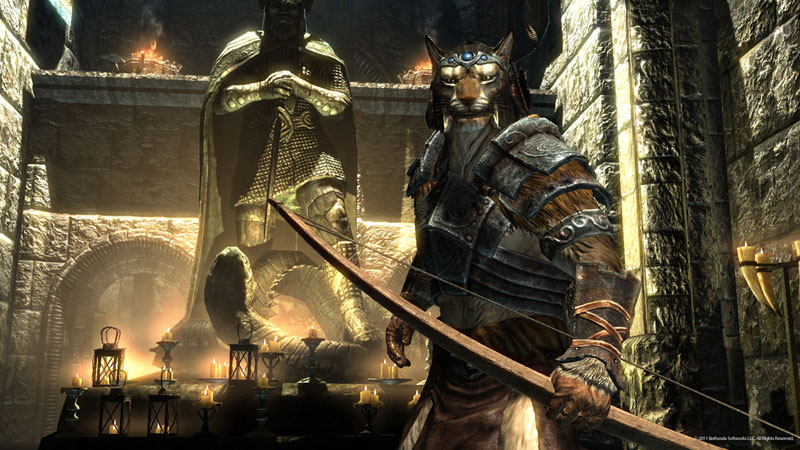 Abhijit Banerjee
I don't want to give up hope on Bioware, even after the unmitigated disaster that was Dragon Age II. Mass Effect 3 will be the saviour, for them, and for Earth, as Commander Shepard rolls up his sleeves to take on the Reapers on humanity's homeground. I'm interested to see how they handle some of the possible outcomes in the second sequel to one of the best games this generation, and what other stunts they pull to make the game more 'accessible'. Skyrim is my other lifeline this year for traditional fantasy-based RPGs. The Elder Scrolls games are massive and they paint a lovely picture of the land. The screenshots and concept art are spot-on in the detail and imagery. I just hope they tweak the levelling system and enemy scaling. The final spot goes to Hitman Absolution, only because there is no news of Thief 4. So I just pray that Eidos gets the Deus Ex and Hitman riffraff out of their system so they can concentrate on Garrett. Till then, the bald assassin will do. Slap on an ending like Silent Assassin, and I am completely sold. It would be very interesting to see whether they have also gone the trigger-happy way or have focused on the stealth and subterfuge oriented missions.
Sameer Desai
I don't expect Twisted Metal to do much commercially, but I'm intrigued by it because I wonder if David Jaffe still knows what gamers want. Calling All Cars, while fun, was seriously out of touch, so I'm curious to see more of Jaffe's first AAA effort since God of War. Uncharted 2 is easily my favourite game of this generation so far, and my love affair with it began with E3 2009's mind-blowing stage demo. I'm hoping E3 2011 will do the same for Uncharted 3: Drake's Deception. After Ubisoft dragged the stealth genre through the mud with Splinter Cell: Conviction, my hopes are now pinned on either Thief 4 or Hitman Absolution to ensure that one of my favourite genres is well represented this gen. Aside from these, I'll be surely keeping an eye out for Ratchet & Clank: All 4 One, The Last Guardian, Journey, and of course, the NGP. So basically, how this E3 goes for me will depend heavily on Sony's press conference.
Nitin Sagar
The previous Uncharted games have been nothing but brilliant, and I expect the next one to be no different, so a mammoth showcase of the power house that will be Uncharted 3 is definitely in order this E3. Being a huge, sadistic Carmageddon fan, the current tease of an upcoming sequel has gotten my pants a little wet. I expect rivers to flow once the title is actually unleashed this E3. Also, The Last Guardian has been teased in the previous couple of E3s, but most of the information about the title seems to consist of rumours rather than actual hard facts. Mr Ueda, I expect you to bring it on like the break of dawn!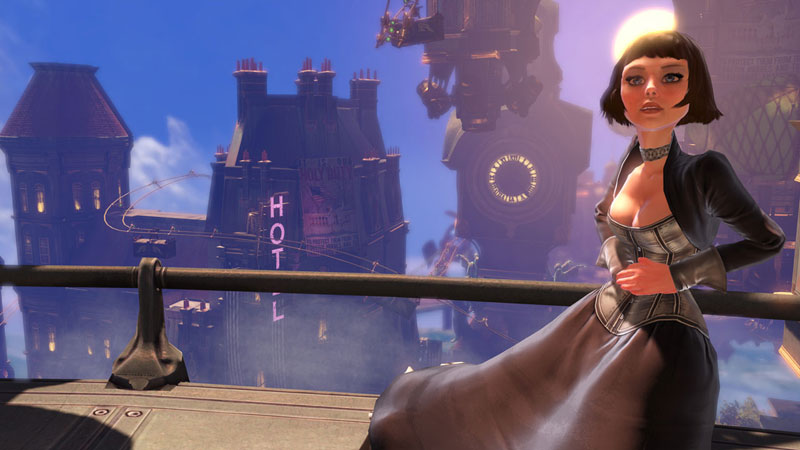 Abhinav Pattanayak
No matter how much you diss it, Call of Duty still holds sway over millions of fans who will religiously login for their daily dose of COD multiplayer. The recently released Modern Warfare 3 trailer has flagged off the hype-train for me and I am firmly aboard. Getting hands on a gameplay demo will be sweet, and that thought extends to Battlefield 3 as well, the only game on the block that seems like posing a real challenge to the COD franchise. Next up on my list is Agent 47 with the recently revealed Hitman Absolution. All we have seen till now is short teaser, and I am dying to see what IO Interactive has in store for us. Cap it off with actual gameplay sessions of Bioshock Infinite and I will deem the E3 week as the best damn week of my life.
Murali Venukumar
Michel Ancel and his team at Ubisoft Montpellier have been quiet for far too long, so what better time than E3 for a proper unveiling of Beyond Good and Evil 2 (with gameplay, please)! Rockstar Games have a couple of sure-fire winners on their hands with Max Payne 3 and Agent. Cinematic trailers for the two would be awesome, especially given their reluctance to show off in-game footage. As much as I've seen of The Last Guardian at previous events, what I'm most looking forward to is a firm release date. Seeing more of Skyrim would be swell, as would detailed showings of Batman: Arkham City, Thief 4, Mass Effect 3 and Modern Warfare 3. Lastly, I can't wait to see how the desert sands treat Uncharted 3: Drake's Deception.
E3 2011 kicks off at 10:30 pm IST on June 6 with Microsoft's press conference, and our man Abhinav will be there providing extensive coverage. What are you most looking forward to this E3?