With gaming now become a viable career option in India, top names in the video game industry are looking at India as a future hub for quality video game development. And Electronic Arts has taken the lead, setting up a world class development studio in India, providing an opportunity for Indians to work with the best in the business.
Electronic Arts, or EA, is the world's largest publisher of interactive entertainment. It is the company behind best-selling game franchises such as The Sims, FIFA and Need For Speed, which have now become household names. EA is also the first international publisher to set up base in India, first with its publishing business, and now with its new development studio in Hyderabad.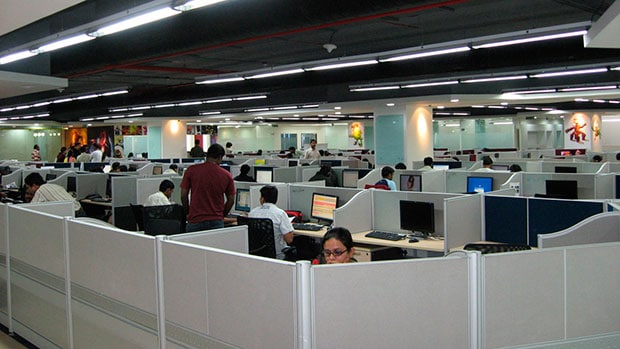 Currently employing 200 people, EA Hyderabad aims to grow its workforce two-fold in the near future, providing opportunities to not only engineers and animators, but professionals from various industries. The Hyderabad studio's operations vary from end-to-end game development for mobile devices, art and assets creation for PC and console platforms for EA's worldwide studios, online services for EA's best-selling The Sims games, and automation and manual game testing for PC and console platforms. This diversity in operations calls for employees with varying levels of expertise and experience.
We spoke to a few employees at EA Hyderabad to give us an insight into the studio's operations and what it takes to work at EA.
Amit Gupta
Automation Engineer
I have a B-Tech in Computer Sciences. I worked at Wipro for two years before joining EA. For this job, academics don't really matter if you have the experience. But for anyone looking to get into this field, the most important prerequisite is that he/she should be a gaming freak. An interest in gaming is a must, because a lot of my job involves playing games. My job requires me to create automation programs for game testing. So I am required to play the games, and analyse them so we can effectively create an automation program that works. So playing the game is a big part of it. If you do have an interest in gaming, EA is a dream company.
Krishna Chaitanya
Assistant Development Manager
Simply put, my job is project management. I work in the mobile division. Presently, I'm handling the Asia-Pacific region, where we overlook different games that have to be delivered to different mobile devices. Right from putting the game on the phones and getting them into the market is what we handle. We ensure that the game is suited to the various regions and different devices. Educational qualifications are not really a major criterion for a job like this. I myself studied mechanical engineering, and now I'm at EA; there's no real link between the two. What is important is creativity and a passion for gaming.
Arun Kunchala
Assistant Development Manager
As Krishna said, there is no particular educational background required for this job. But yes, you need to be a gamer. As a project manager, you handle game development from scratch till the end; that is your game! I, however, deal more with future-tech – the latest technology, the latest gadgets like iPhone, etc. I do a lot of R&D, while Krishna is more into intensive project management. While he handles a thousand titles a month, I handle two or three. So for someone like me, it's also very important to stay up-to-date with all the latest technology. You need to know the latest market trends, at the same time you need to figure how you're going to adapt your games to that technology.
Abhishek Deshpande
Game Designer
I've studied BE, but there aren't really any courses or degrees for what this job requires; that was self-learnt. I have designed about 20 international games across genres; two of them at EA. You acquire a lot of the knowledge required for this job by playing games; it gives you an understanding of how games work. There is also a lot of creativity involved; you should be able to visualise and have the passion for creating something new. Even if you have a simple object like a ball, there are thousands of ways in which you can weave gameplay around it. So a game designer should be able to come up with different possibilities and ideas. We visualise how a game should work.
Amol Samant
Engineering Manager
We cater to several projects for teams worldwide. My job involves managing programmers in our team, and also planning and managing the various projects of game development for the mobile division. We oversee game development from start to finish. I've been developing games on various platforms for the past eight years and that experience has definitely helped here at EA. Programmers in our team work on various parts of a game, ranging from artificial intelligence to physics. We also have people who work on optimisation for various devices, so the game engine is a very important part of that. We have some people focussed on developing the engine. Delivering the game to the customer is also handled by our team; we work on the delivery platforms that will allow the customer to get the game onto their mobile device. For our team, we hire both freshers and those with more experience, so there is a balance. We do hire a lot of freshers, mostly engineers. But we also hire people from other backgrounds if they have the aptitude for the job.
Next Page: Current job openings