It's that time of the year again when EA's pricing strategies become the biggest talking point in the Indian games industry. Last year saw quite an increase in prices across PC and consoles, but this year's EA price hikes are unprecedented.
You can check out the new prices for EA's upcoming games in our comprehensive story here, but here's a gist – EA's PC games are now more expensive than ever before; prices we're not even used to paying for console games. We're talking Rs 3,499 for Battlefield 4 and Need for Speed, and Rs 2,499 for FIFA. These are hikes of anywhere from 66% to 133% over last year!
Interestingly, the hike on the console side has been far more lenient; up to Rs 3,499 from Rs 2,999 last year, meaning that you'll now be paying pretty much the same for EA games on PC and consoles. While this may lead many to predict the end of PC gaming in India, let's take a step back and focus on two important points surrounding this issue:
These prices only apply to EA's games
We've talked a lot about rising PC prices of late – even games from other publishers, like Watch Dogs and Batman: Arkham Origins, but these increases aren't nearly as dramatic as EA's and are still only tentative. So why such a big difference in the hikes between EA and non-EA PC games?
The tentative increase in prices of Ubisoft or Warner games is purely down to the increasingly weak Rupee in relation to the US Dollar. The Indian distributor representing those publishers (E-xpress Interactive) and indeed those publishers themselves, still seem keen on the Rs 999 price point, but the current exchange rates simply don't allow it. So while we may have to pay Rs 1,499 for Assassin's Creed on PC this year, we may see a situation in the future where the Rupee begins to perform better and we return to that Rs 999 sweet spot.
EA's reasoning behind the higher prices
In EA's case, currency exchange rates have little to do with it. For over a year now, EA has been wanting to shift prices in India closer to international rates and they would like all local Origin stores, regardless of what currency they sell in, to follow equivalent pricing. So on the Indian Origin store too, PC games are now being priced at the equivalent of $60. If the USD does drop in value, Indian price may reduce, but it will still be equivalent to $60. Unless EA changes its mind.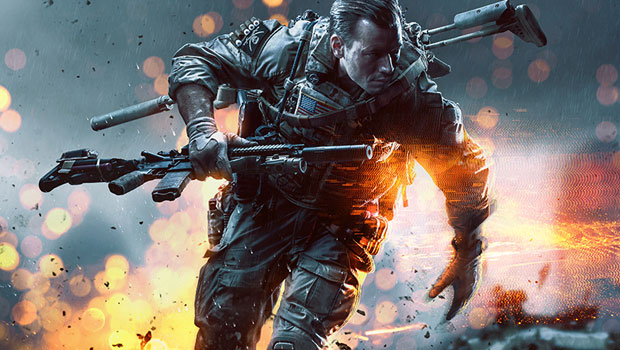 That brings us to the boxed versions of EA games that are sold at retail in India. Why can't EA keep local boxed games to Rs 999 or Rs 1,499 and just increase the Origin price? For two reasons:
There's a massive risk of people selling the Origin codes from these games to users abroad for massive profit. Illegal re-exporting has been rampant in India over the last few years and several distributors and retailers have been doing brisk business. Unfortunately, the brunt of these illegal activities is now being faced by us gamers.
EA says PC game sales in India are not increasing quickly enough at the Rs 999 and Rs 1,499 price points to justify sticking to them. Sales increases have been marginal and so EA probably isn't seeing the benefit of keeping prices lower. In fact, after the increase in the price of FIFA last year, Milestone Interactive's (EA's Indian distributor for PC and Playstation platforms) Jayont R Sharma told MCV India:
"Given that we've maintained a certain pricing for all these years, we've never got that quantum jump in volume the moment prices were dropped. In the same context, the price changes (increase) from last year to where we are on preorders for FIFA this year, it's a very tricky situation. Volumes are growing at higher prices".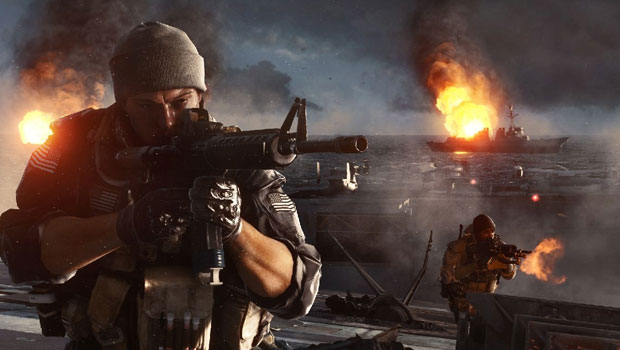 None of this changes the fact that, at Rs 2,499 and Rs 3,499, PC games are now out of the reach of many PC gamers in India, while many others are simply unwilling to pay that much for a PC game.
As Indian gamers, we've been conditioned to be okay with paying Rs 2,499 or Rs 2,799 for a console game, but be outraged at being asked to pay anything over Rs 999 for the same game on PC. So there's understandably been quite an outrage from Indian gamers on finding out about EA's new PC prices.
So rather than individually airing our thoughts on this issue in isolation, we thought we'd unify all the feedback from Indian gamers (positive and negative) under one platform – #EAPCIndia.
Yesterday, when we spoke about the finalised prices, we were inundated with all sorts of negative comments lambasting EA and their new strategy. Even more worrisome was that most PC gamers were pretty confident that such high prices would turn them towards piracy real fast.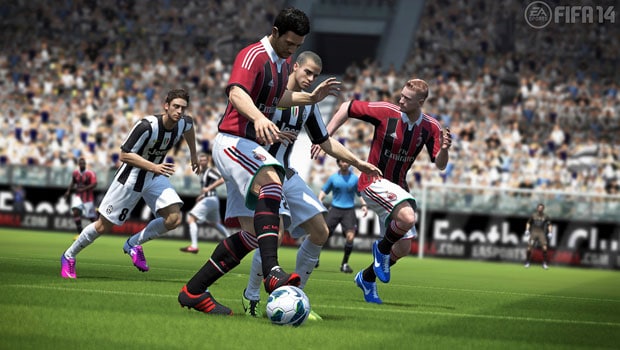 But that's not the message we want to send across with this movement. We aren't trying to blackmail EA into changing prices, because let's face it; India is too small a market to throw such tantrums. However, with the #EAPCIndia movement, we're hoping to show EA how this kind of pricing will negatively affect PC gamers in India, who have given up piracy and started building up their game libraries over the past decade.
So please, if you're a PC gamer in India and have something to say about this price hike, share your thoughts on Facebook or Twitter using the #EAPCIndia hashtag. On Twitter, you can send direct tweets to EA India directly (@EAIndia), using the #EAPCIndia hashtag. Talk about how these new prices affect your buying decisions; how it affects your plans to buy other games; how this changes your views on PC gaming. Speak your mind, but we ask that you keep it civil, as we don't want to sound like an angry mob hell bent on a crucifixion. We just want to be heard.
We'll be spreading the #EAPCIndia hashtag across other media outlets as well in an attempt to bring in as many opinions as possible. We can then compile all the feedback to arrive at the general consensus amongst Indian gamers and hopefully give EA something to think about.