After nearly a month of no notable game releases, we're inundated by a bunch of new games this August. Here's a look at some of the ones to look out for.
Payday 2
13th August (Xbox 360, PS3, PC)
Payday 2 can best be described as Left 4 Dead-meets-Heat (the movie). In it, you team up with three other friends to plan and pull off a bunch of bank heists, making sure all of you make it out with your lives and the score. Co-operation among teammates is key, and you have to communicate with each other to survive multiple waves of law enforcers. There's a high chance that this game will be available locally on all platforms as, last we heard, 505 Games were released in India via Origin Games.
The Bureau: XCOM Declassified
23rd August (Xbox 360, PS3, PC)

XCOM, the troubled first-person shooter that had been stuck in development hell for the longest time has now resurfaced as a third-person, cover based shooter called The Bureau: XCOM Declassified. The game looks like a tactical shooter where you can control your squad to flank or suppress enemies. Be careful though as once dead, your teammates remain dead throughout the entire campaign. Surprisingly, The Bureau: XCOM Declassified will not offer any sort of multiplayer or co-operative play.
Tom Clancy's Splinter Cell: Blacklist
23rd August (Xbox 360, PS3, PC)
After the not-so-well received run-and-gun shenanigans of Splinter Cell Conviction, the series is moving back to its stealth heavy roots with Blacklist. After the Third Echelon gets shut down, Sam Fisher finds himself in charge of the Fourth Echelon, and the first order of business is to stop twelve terrorists from executing terrible attacks on the United States. And just so series fans can really enjoy the throwback to the good old days, the much loved Spies vs. Mercenaries multiplayer mode is coming back as well.
Saints Row IV
23rd August (Xbox 360, PS3, PC)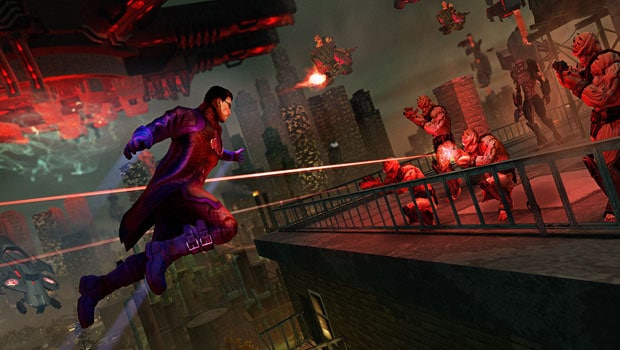 While most open-world games go for some semblance of reality, the Saints Row series prides itself on being supremely over-the-top, and developer Volition is taking that philosophy to the next level with Saint's Row IV. The protagonist, who by the way is now the president of the United States, has to not only fight off an alien invasion, but rescue some of his crew from the clutches of blood thirty terrorists using a plethora of superpowers. These include anything from jumping across buildings in one swift leap, freezing people, running faster than the speed of light, and so on.
Lost Planet 3
29th August (Xbox 360, PS3, PC)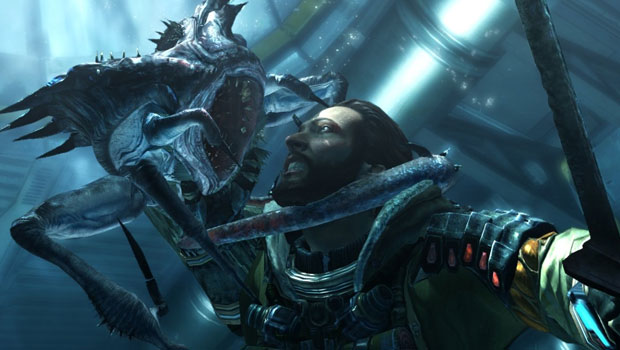 While the Lost Planet series has always sounded like a good idea on paper, it never really culminated into great games. Now, Capcom has passed the franchise over to a Western developer who's less than stellar track record is doing this series no favours. Still, we won't judge the game until it launches, and to be honest, we are kind of intrigued with the new survival-horror direction this series is heading in. It could actually be just what the doctor ordered.
Castlevania: Lords of Shadow
27th August (PC)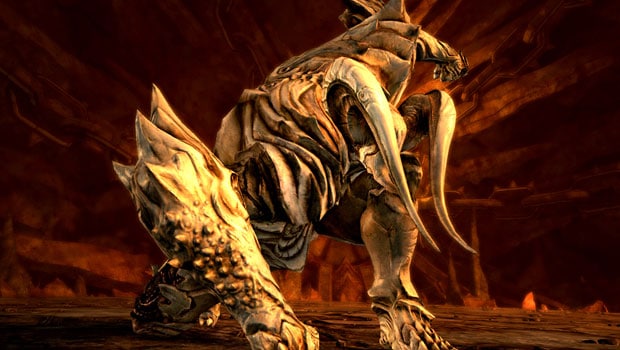 Castlevania: Lords of Shadow released on PS3 and Xbox 360 in 2010, and nearly three years later, the game now comes to PC. Dubbed Castlevania: Lords of Shadow – Ultimate Edition, the game will include the base game as well as both packs of single player DLC released for the game so far – Reverie and Resurrection. The game is expected to run in full HD (1080P) at 60 FPS, and will also offer achievement support. Castlevania: Lords of Shadow was plagued by shoddy framerates on both console versions, so fixing that up will no doubt be highly appreciated. There's a PC demo floating around on Steam so you can try it before you buy it.