As big a Gran Turismo fan as I am, when I got the opportunity to sit down with PlayStation India head Atindriya Bose at the Gran Turismo 6 launch yesterday, I only really had one thing I wanted to ask him about – the PlayStation 4.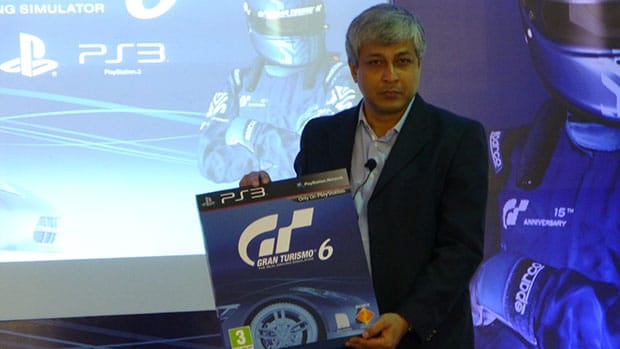 We've waited anxiously for months for any word on the PS4's Indian launch, and while Sony is going to make us await a little longer for a launch date and price, we did get several bits of India-specific information on the console, including bundles, peripherals, game prices, and of course, details on when the PS4 launch will be announced.
Can you tell us about PS4 launch plans for India – dates, prices, etc?
In terms of pricing and exact date, we are perhaps 10-15 days away from when we can make a statement. Between the 15th and 18th of December we will be holding some sort of gathering, where we will declare the exact pricing for the India market, as well as the exact billing date – if it slips 2013, how much it will slip by. Everything will be clarified there.
You had mentioned that you would like to launch along with, if not Europe, then the Middle East. That's not going to happen now. Can you tell us what caused the delay?
When we make launch plans, we have an ideal date of launch, but there are country-specific launch issues that sometimes puts a spanner into it. I'm sorry to say that we have not been able to manage those country-specific logistics to the extent that we would have liked, which is causing the delay. Initially, we weren't declaring the pricing simply because the FX (foreign exchange) was fluctuating, but now it is purely logistics that is holding things up.
After the initial launches in America and Europe, the PS4 has been facing massive shortages there. Is that also a reason for delaying the PS4 here?
No, every country has been allocated stock much earlier. Even for the Indian market, what needs to be made and when it has to be handed over is planned well in advance, so there is no redirection of stocks that has happened.
The console and its games are already coming in through the grey market and Amazon also ships the console to India for roughly Rs 37,000. Are you concerned that if the price is too high, people would go the grey market route?
Well, given that the grey market is in some cases charging Rs 50,000, I would love to catch those prices [laughs]. But jokes apart, we will be as competitive as we have always been to make sure that India has a managed business that is substantial in nature. By that I mean importing through the proper route and paying the proper taxes. In parallel, there has always been some amount of trickle that comes in, but our pricing and our value offerings will be competitive enough to ensure that that trickle doesn't turn into a flood. It will remain as it has been with the PS3.
Are you planning to bring in any bundles at launch?
No, not at launch. We're now having to go to retailers and tell them to stop taking preorders, so we're quite confident about bringing the first lot in and getting it out into the market.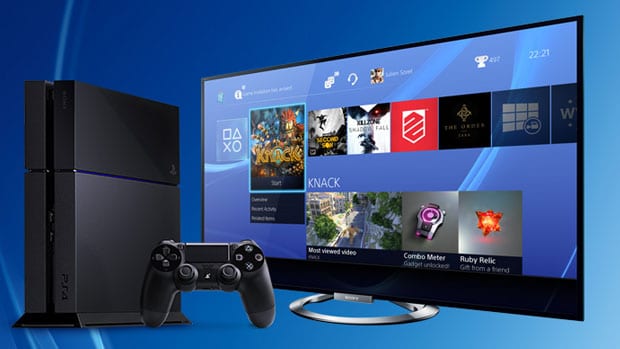 You've already sold through the launch stock allocation?
We're yet to get the exact numbers, but in terms of sell-through, I don't think we will be too far off from seeing what we're seeing internationally. We will probably be at a stock-out situation immediately after launch.
So those who don't buy at launch may not get one for a while?
No, we will immediately try to rectify the stock situation, but it will take about 2-3 months for the situation to stabilise.
Can you tell us your pricing for first-party PS4 games?
For first-party, the price point will be 3,999. That's for games like Knack, Killzone Shadow Fall, Infamous Second Son, Driveclub, etc.
This price is again different from the prices on the Indian PSN Store. Can you tell us why that is?
The moment someone is getting online and downloading, they automatically get the price advantage. In the Indian context, players will be downloading that game for one whole night, maybe.
Two nights for PS4 games.
Right. So you have to take into account the fact that with India being such a vast country, physical distribution is almost impossible for all the games. So we give players that advantage when buying digitally after looking at the actual internet infrastructure in India and how much those sales can affect our physical side.
Have you been in touch with Indian distributors to ensure that PS4 games from third-party publishers are available at the console's launch?
Yes, we have always been discussing with them what the likelihood is in terms of [sales] numbers through the normal channel. We also work together to estimate a timeframe of what has to come in from where. We took a while to nail down a price for first-party games, but we are also now communicating that to our third-party publishers. The PS4 cannot be sold simply with the help of SCE games. We need those other games. Just as we did with the PS3, we're doing with PS4 – trying to get all third parties to get their games in day-and-date. Like E-xpress, for example, is actually bringing in PS4 games in December itself. I believe Milestone is also aligned to roll out PS4 games before we do.
Will you have PS4 games being manufactured here?
The plan is to first stabilise the PS3 model. The first-party model is now stabilised, so we're now in the process of creating a model that we can take to third parties if they want to make use of it. Because whatever the price point, there is an advantage in local replication.
Are you talking to any third parties in this regard?
Third party publishers are talking to us and they are very interested in it, but on an immediate basis, that business model is still on the drawing board.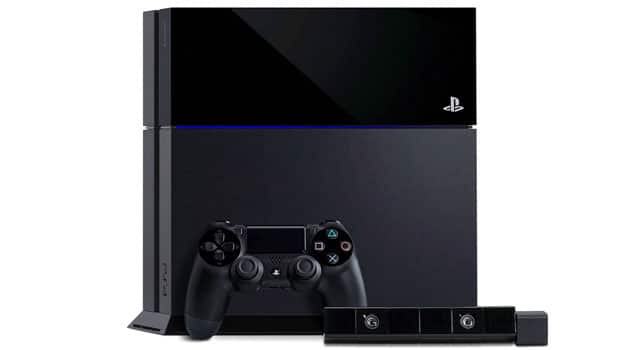 Will you be bringing in PS4 peripherals at launch as well?
Yes, we will. We'll be bringing in the coloured Dualshock 4, which will perhaps be in very limited quantities. The black DS4 will be in larger supply. We'll be keeping India's traditional peripherals tie ratio in mind while bringing these in, because it is lower than elsewhere in the world. We'll also definitely bring in the camera.
You've been quite aggressive in pushing PSN and PlayStation Plus through social media. Is that something you'll be doing more of in the future?
Definitely. If you look at PlayStation Plus as a product, it is such a strong content package being offered to the consumer, but people are missing out on it due to the lack of knowledge or lack of trust in the online infrastructure.  But we would love to broadbase as much as we can in this space, because India is always going to be a market with dual channels. You will always have the physical channel and the digital one. It won't completely change from one to the other; they will coexist. We're quite confident about what we're offering offline, but I think a tremendous amount of advantage will be obtained if we also get the digital side of it going.
The biggest hurdle though is the absence of prepaid PSN cards. Any progress on that front now that Microsoft is rolling out its currency cards that work across all of its platforms, including Xbox?
We're keeping an eye on that. Sometimes you learn the most from your competitiors. We have been evaluating the tax structure, including tying up with retailers through whom we could sell them, but we want to be on the correct side of the law with the correct interpretation of the tax structure. We would love to do it and we are looking at lots of options. Importing the cards is not going to happen in the near future, but we're evaluating where there is a possibility to manage it electronically. And if Microsoft can provide us the solution, I will go to them and understand the whole model.
Once the PS4 is out, the PS3 will become the mass market entry point for PlayStation consoles. It's still Rs 17,000 for the 12 GB model, so can we expect a price drop on the PS3 after the PS4 releases?
No, and I can be very categorical about that. We are not planning any price drops. But if you look at the value of the Rupee as it stands today, the number of products that are available and that people are buying at Rs 17,000 is a lot. Our real challenge is establishing the value of that Rs 17,000 and letting consumers know what they're getting rather than trying to bring the PS3 into the position of the PS2.
What about a lowering of game prices? That's also a potential barrier to entry.
Anything is possible with a lowering of the foreign exchange rate. It is the foreign exchange that raised prices, and it is the foreign exchange that can bring it back down. In the current structure, I don't see too much happening in terms of cost prices that will allow us to do that.
Are you planning to continue with locally developed games for PS3, or even PS4?
Off and on. As of now, there is nothing on the anvil, but the PS4 opens up a huge opportunity for the indie developers. On the PS3 if there are certain games that can be brought in that allows to make a lot of noise and makes the platform noticeable – that happened with Ra-One – we will definitely look into it. So there's nothing in the works, but we are talking to developers.
Do you have any sales forecasts for PS4 in India during the launch period?
We are guaranteed that in the first quarter, we will end up selling the amount we sold of the PS3 in its second year. For the full year, we're aiming to do what we did in the fourth year of the PS3. That's our challenge.
Can you tell us what that amounts to in numbers?
As of now, no.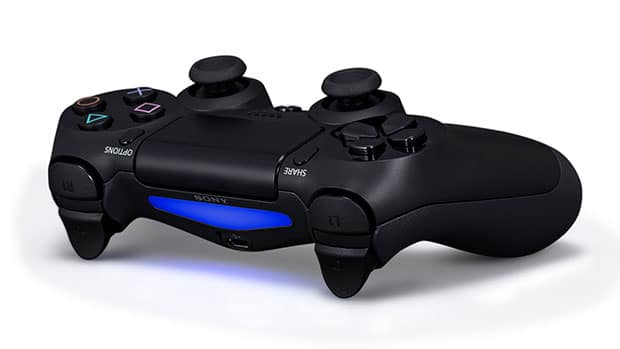 What about PlayStation Mobile? Mobile gaming is growing in India but the service still isn't available here.
PlayStation Mobile has expanded to a few other countries recently. On the India front, we are looking at it closely because the Xperia business now has the numbers to help make our case. We're seeing a lot of growth on the Sony Mobile side, and many of those Xperia devices are PlayStation certified. That gives us a huge opportunity and we are in talks to bring PlayStation Mobile here.
Did the fact that Xbox One is not launching in India any time soon make it easier for you to take your time with the PS4 launch?
Well, we have been working in India alone for quite some time. Our urgency in bringing the PS4 to India as fast as we can is purely due to our affinity to the Indian audience and wanting to deliver that experience here as soon as possible. As far as the PS4 and Xbox One argument, it's something that's happening a lot internationally as well, but I'm confident that the PS4 is going to be a hit. But the West is full of mature markets with high saturation levels that they are fighting. In India it's still all about growing the market, so I would say the more, the merrier.
The flipside is that people are more inclined towards buying multiple consoles in the West, while in India, most consumers would pick one of the two.
Sure, but I would rather be in a market of 500 people, where I know I will sell 350 consoles, than one with 250 people, where I get 200. It's also better to have more options because environmentally, more consumers will come face to face with what gaming is all about. I think that's important because today more people are playing games on mobile devices and they're playing high quality games. Many of them are now going to start thinking about getting into bigger and better challenges, so the more they get exposed to PlayStation, Xbox, everything, the better it is. The shop enivornment becomes more vibrant too.
What are your thoughts on the Xbox One as a console in terms of how it compares to the PS4, especially considering the fact that it comes with Kinect bundled in?
They have their own strategies and we have ours. I'm very confident about PS4 as a product, and in the fact that it is future-proof. It is a console for today and it will evolve and become the console for tomorrow, not only for gaming. We're all about gaming, and we're here foremost for the gamers, but the strengths of the PS4 outside gaming are also quite enviable. So it's the right product for today, and for the future.
We're here at the launch of Gran Turismo 6. How has the series performed in India traditionally, considering that it's simulation-based?
It has a strong core fanbase. Looking at GT5 or the GT5 Academy Edition, it may not fall into that elite group fo franchises like Grand Theft Auto or God of War, but amongst racing games, it's always somewhere at the top of the list. So that gives us the confidence that it is a strong franchise here and there is an audience for such a game.