Last night, Microsoft announced their new console, the Xbox One, and if you missed out on the conference, here's a quick recap of what went down.
The new Xbox took four years to develop and is called the Xbox One.
The Xbox One will be available towards the end of the year. Price has not been announced yet, but we're assuming it will be on the higher side since all Xbox Ones will be bundled with the new Kinect sensor.
The new Kinect boasts of a 1080p sensor, captures videos at 60 FPS, and can even work in complete darkness.
The Xbox One will not function without Kinect. This also means that the Kinect sensor will always be listening to you.
Using the Kinect's voice recognition capabilities, gamers can go from watching TV to playing games to surfing the internet with a few simple voice commands.
The Xbox One will allow users to multi-task, such as watching TV and browsing the internet at the same time.
Microsoft has joined forces with director Steven Spielberg to create a live action Halo TV series that will be telecasted on Xbox Live under the watchful eye of developer 343 Industries.
The friend cap has been bumped up from 100 to 1,000.
The Xbox One can record gameplay and "epic moments" that can then be edited and shared among friends.
The Xbox One will offer gamers an enhanced and evolving achievement system over time.
Like Steam, games on the Xbox One will be locked to one user. If you then wish to play that very same game at a friend's house, you will have to sign in through your profile or pay a small fee to play it on his/hers.
The Xbox One will not require an always online connection. However, most of the console's functions will require internet connectivity. You'll also be required to log onto the internet to authorize your game without which it will be unplayable.
The Xbox One will not be backward compatible, which means you cannot play your old Xbox 360 games or XBLA games on it. However, in the future, you may be able to download them off Xbox Live.
Microsoft Studios is working on 15 Xbox One exclusives, and 8 of those are new IPs. Other confirmed third party games include Assassin's Creed IV: Black Flag, Battlefield 4, Call of Duty: Ghosts, Destiny, FIFA 14,Madden NFL 25, NBA Live, Thief, UFC, Watch Dogs
DLC (downloadable content) for Call of Duty: Ghosts will be a timed exclusive to the Xbox One.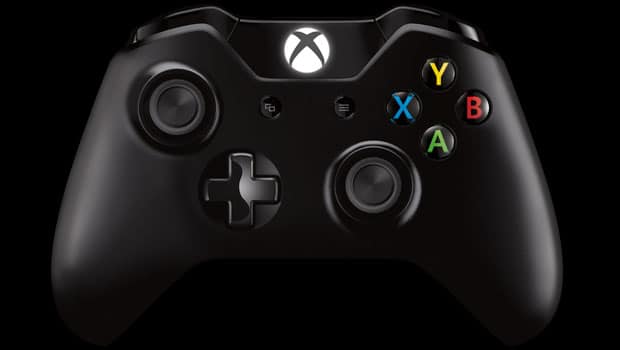 Hardware specs: An 8-core CPU, a 500 GB hard drive, Blu Ray drive, HDMI, USB 3.0 and 8 GB ram.
The Xbox One, like the Xbox 360 will support external storage devices. However the internal hard drive is non-replacable.
The Xbox One controller will use AA batteries.
While the initial reveal was pretty disappointing, Microsoft promises to showcase their games at E3 2013. However, for many, the damage has already been done. Let us know what you think of the Xbox One in the comments below or chime in with the discussion on our forums.