Most of us have been playing Darksiders 2 this week, while others took time out to revisit old favourites and recent releases they had missed out on. Here's a recap of what the IVG team has been up to this past week.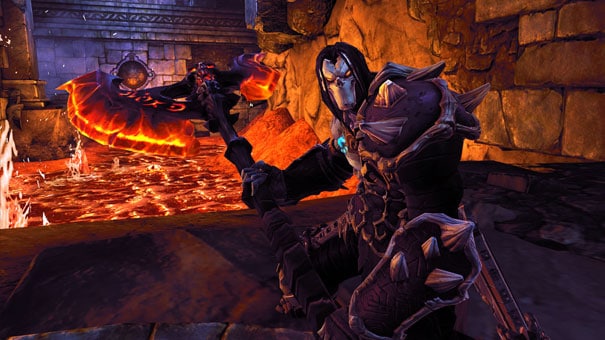 Darksiders 2
Avinash Bali
This week, I still continue the journey of the Pale Rider in Darksiders 2 although I must admit, the game is really dragging on now. Don't get me wrong; I've loved the journey so far, but now I get this feeling developer Vigil made an unnecessarily lengthy game just for the sake of it. Besides that, I'll get my weekly dose of Counter-Strike: Global Offensive with certain IVG folk and I'm even contemplating starting Dark Souls on the PC. People have assured me it's not thaaaat tough, so I guess it's time to nut up.
Roshan Dsilva
I'm playing Sleeping Dogs at a slow and steady pace and enjoying each and every moment of it. Driving around town and hearing people shout "Pok Gai" never gets old. Definite GOTY contender for me. I've also been playing CS:GO with Nash, Arch-on, Moonstruckhorrors and a few others. I'm getting the crap kicked outta me, but it's a small price to pay to see Nash go ballistic over a Deagle 'matka' shot or people continuously voting to switch maps. Seeing as how a lot of people are enjoying Darksiders 2, I will pick up the first one in a few days (please don't punch me in the face) and then move to the sequel.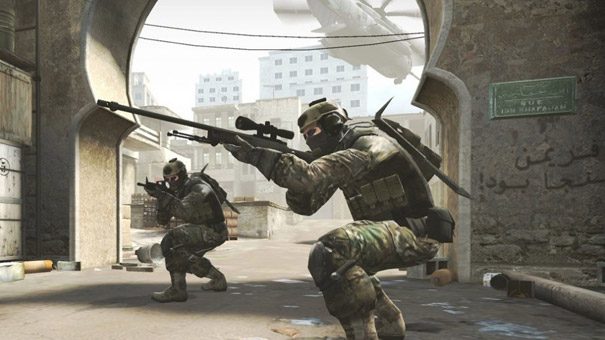 Counter-Strike: Global Offensive
Sameer Desai
This week was again all about Darksiders 2. I was determined to complete the game before my review and I'm glad I did because the game really starts to drag in the last quarter. While it wasn't nearly bad enough to ruin the entire experience, it does sour it a little. I was also a little disappointed by the weak puzzles this time. There's lots more (good and bad) in my review. My internet connection was down most of the week (and still is), so I wasn't able to get in on the CS:GO action, neither could I update Sleeping Dogs on Steam and get started on that. Frustrating week!
Arijit Dasgupta
Started out on Darksiders 2. While the game is good, the fact that Death looks like Jason Voorhees without his shirt dampens the experience a bit. Apart from that, I have also been crying over the complete revamp of the Shadow Priest talent tree after patch 5.0.4 in World of Warcraft. While my DPS has increased, I don't relish the thought of having to relearn how to effectively play a certain class. On the other hand, Frost Death Knights are back to where they belong and packing a serious punch.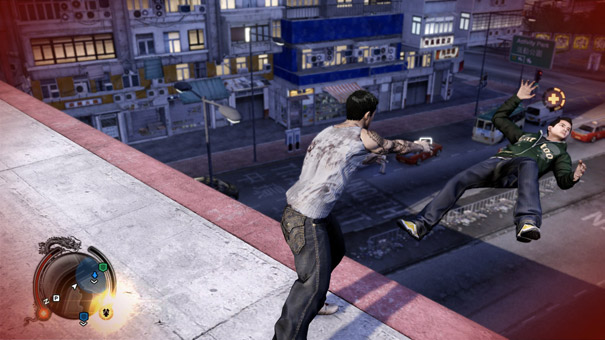 Sleeping Dogs
Hemanth Kumar
I continued playing a fair bit of Xpand Rally during the early part of this week. Following that, I moved to F1 2011 a little. More recently, I've started off with Sleeping Dogs. I'm an hour or so into the game and am already loving it. Over the week, I also realised that I'm missing the awesomeness of Halo 3 and I'm getting my fix over the weekend.
Amit Goyal
I decided to give Darksiders 2 a bit of rest this week for fear that the Square button on my PS3 controller might die of constant mashing. I've filled in this gap by starting out on Sleeping Dogs and Spec Ops: The Line. I also continued to trip out on Sound Shapes this week. It is, without a doubt, the best downloadable title I have played in a very long time. And with Leviathan teasing to be an interesting plug in the Mass Effect plotline, I will be getting started on it soon. So yeah, lots to play!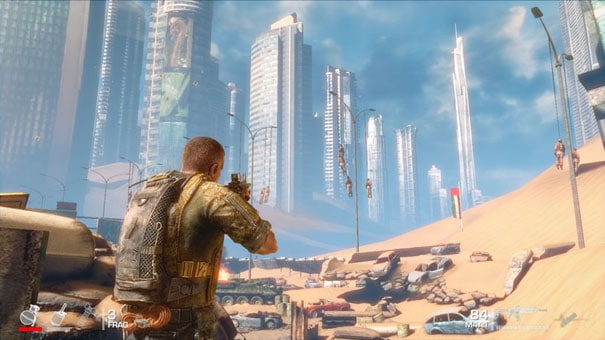 Spec-Ops: The Line
Vikram Subramaniam
With the amount of activity in my personal life of late, gaming has taken a very distant backseat. However, I managed to sneak in some "me" time with Freekick Battle, a fun freemium romp into the world of football free kicks. The game sports (haha) charming visuals, real-time global multiplayer, leaderboards, friends/rivals lists and a freemium model that doesn't cost you anything to have a good time. I have also finally acquired the Team ICO HD Collection and am looking forward to some time with the Colossi today.
Murali Venukumar
It's been all Darksiders 2 this past week, and rest of the lads weren't kidding when they said it was a big game. It's bloody massive! I can see how certain publishers might want to split it into two full-priced retail releases or perhaps hold on to a significant chunk of content for post-release paid DLC, but THQ thankfully isn't one of them. The game can be a bit buggy in places, and the camera whilst in combat may have all the grace of a drunken ballerina, but I'm still feeling it. And feeling it enough to plough another 20-odd hours into it, too. Onward!
That's what we've been up to. What have you been playing this week?