While many of us are still revisiting older games this week, the recent spate of new releases has also had an impact on what we've been playing. From Papo & Yo to Sleeping Dogs to Fallout: New Vegas and Assassin's Creed 2, there's a good mix of new and old. One of us even got an early Borderlands 2 hands-on.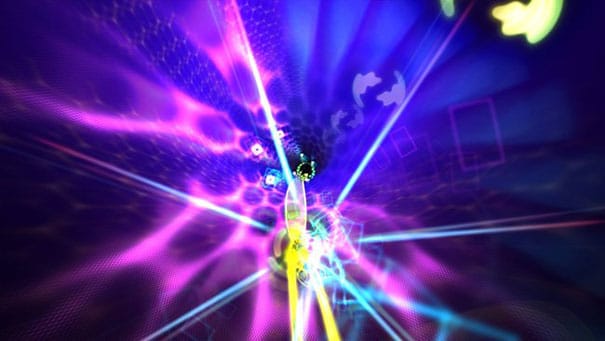 Dyad
Rishi Alwani
Dyad lives up to its 1,337 MB file size implications. It's one of the purest and toughest games around that has more in common with arcade thrills than arty-farty hipster "experiments" (ohai Journey, Flow and Flower). Progress on Darksiders 1 has been more slow than steady, what with the Counter-Strike: Global Offensive beta keeping me more distracted than it should (so, so good). On the commute side of things, Radiant Defense and Strikefleet Omega have been ensuring my cell phone battery drains out before I get home or to work. But you already knew that right?
Sameer Desai
Most of this week was spent in Singapore for the Boderlands 2 preview event, where by the way, Randy Pitchford said to me, "I hope you speak English, because I don't speak any Indian". Following a presentation by Randy about the game's various character's and classes (including the Mechromancer class DLC) and the insanely tough Terramorphous boss, myself and a roomful of other journalists from around Asia had the opportunity to try out the new game in co-op. Much to my disappointment, it wasn't the campaign on show, but a separate Horde mode-esque co-op mode. I'll have a detailed preview up early this coming week along with my interview with the Gearbox CEO.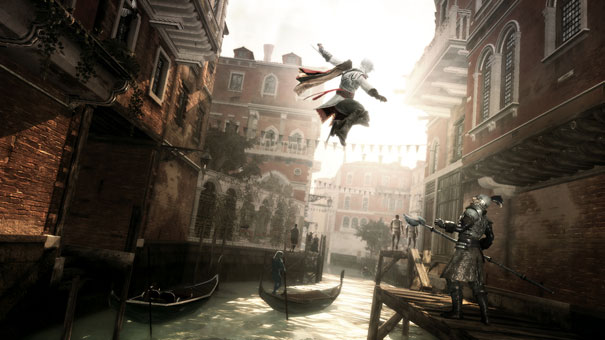 Assassin's Creed 2
Abhinit Prakash
I had just started Assassin's Creed 2 last week, and this week, I have my teeth sunk well into it. The more I play it, the more I can see the difference between Assassin's Creed 2 and its predecessor. There is not a single aspect of the game that I wholly dislike; this is what a sequel should be – to retain all the good parts and to improve or replace the bad parts. Every aspect has been paid attention to and it really shows, but if I had to nitpick, then I would say that you're not encouraged to explore all possible ways in which you can assassinate an enemy. I'm about 60% through and I expect to finish it this coming week.
Hemanth Kumar
I've been having a lot of fun playing split-screen multiplayer in Gran Turismo 5 over the week. That aside, a few hours of free roam Saints Row 2 madness has brought sanity to my daily life. The best part of the weekend was spent playing the "Who hijacks a military jet, takes down the Boeing-747, and lands safely first!" mini-game in Just Cause 2 with my buddies. These stints were timed, and of course, I won easily; it's just that my landings resulted in a few shed aircraft parts. Trivial.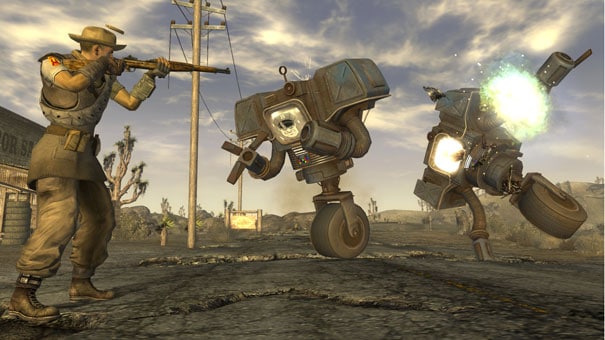 Fallout: New Vegas
Mithun Balraj
I took to the Capital Wasteland this week in Fallout 3. So far, I've found it to be vastly superior to my Skyrim experience – and I loved Skyrim in a load of different ways. Though I have explored quite a bit, I'm still at a low level, and can't wait to see what else it has in store for me!
Murali Venukumar
My backlog will be the death of me! I've been doing my darndest to finish Transformers: War for Cybertron before its sequel comes out next week. Someone ought to tape Michael Bay's eyelids open with scotch tape and force him to watch an entire playthrough of this stunner. Mad props to High Moon for proving you can redesign and modernise a franchise without turning it into a laughing stock. Needless to say, I'll be buying Fall of Cybertron to show my support, and plugging their underrated Bourne Supremacy game every chance I get.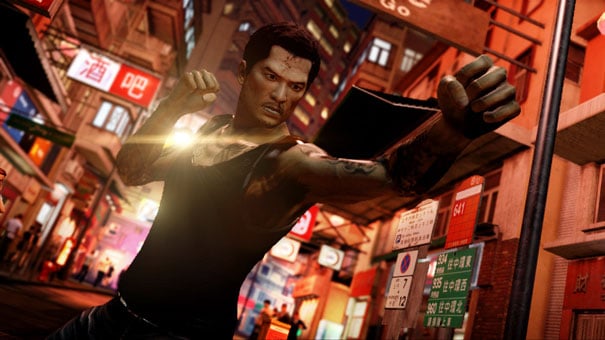 Sleeping Dogs
Avinash Bali
I finally got my copy of Sleeping Dogs this Friday, and I've been playing it ever since. The game has a few (minor) issues, but overall, it's a stellar attempt from United Front. In fact, I'd say it even does a lot of things better than GTA IV did, and that's coming from someone who's obsessed with GTA IV and has played it five times over. Making the deal even sweeter is the sublime PC port, especially with the addition of the HD texture pack. Also, Cantonese hip-hop FTW!
Rasmeet Singh
Much of the week was spent playing Ghost Recon: Future Soldier's multiplayer. Levelled up my Rifleman to level 25 and now I'll be grinding my way through the weekend to unlock Tar-21. In the coming days, I will spend some time with Papo & Yo, which has been really intriguing so far.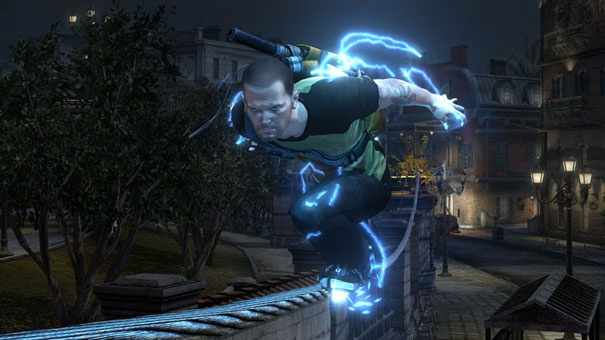 Infamous 2
Abhishek Dahiya
I got my GPU back, so I have been playing pretty much everything I could install back on my PC. Started with Fallout: New Vegas (dat slow moving speed), Binary Domain (good fun), and went back into Battlefield 3. I am nearing the end of my Infamous 2 playthrough. While I have had a lot of fun with it, it does become somewhat repetitive in the second half, and it doesn't help that at times, the combat feels quite cheap and unfair. Still, overall I've enjoyed it so far.