The FIFA 20 India release is set for September 27, and to celebrate the launch, we're bringing back IVG Game Night to give gamers a taste of the action three days before release.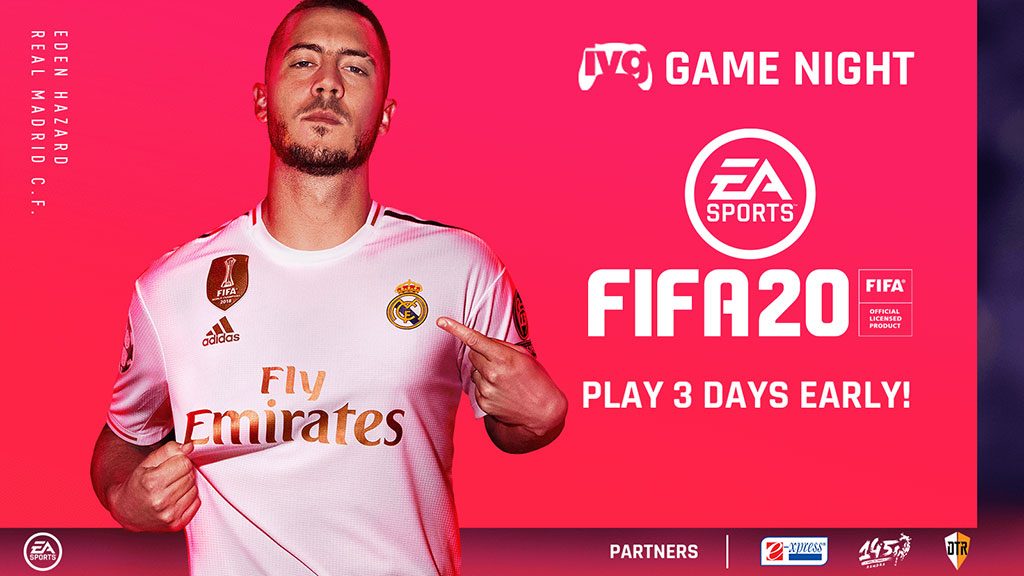 On September 24, we're partnering with E-xpress Interactive, EA and 145 to celebrate the FIFA 20 India launch. Gamers and football fans alike will have a chance to play the game three days before release date.
We kicked off the IVG Game Night initiative earlier this year to connect gamers offline through evenings of gaming and conversation over a few drinks. Our first IVG Game Night was in April celebrated the launch of Mortal Kombat 11, and we're back next week with FIFA 20.
Contest alert: Win a copy of FIFA 20 on PS4 or Xbox One
This FIFA 20 India launch event will be held at 145 Bandra in Mumbai on Tuesday, September 24. Find all the relevant event details below:
Date: Tuesday, September 24, 2019
Timings: 7 PM to 11 PM
Venue: 145 Bandra, Mumbai (Google Maps)
Entry: Free (Ages 21 and above only)
Dress code: Your favourite team's colours
FIFA 20 introduces a new game mode this year – Volta Football – and fans will be able to check out the new street football mode at the event as well.
If you plan to drop by at IVG Game Night, drop us a comment below and come say hello when you're there.