We have the first details of Batman: Arkham City CE, courtesy of Warner Bros. Interactive. The CE  includes a Batman statue, downloadable content and an art book. The full details are listed below.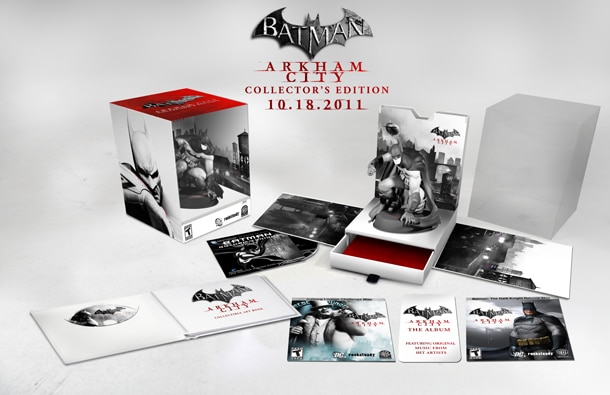 Details:
•Custom Batman statue produced by Kotobukiya
•Collectible art book
•Early access to the Iceberg Lounge Challenge Map and Batman: The Dark Knight Returns skin
•Batman: Arkham City album from WaterTower Music including original songs by hit artists, available via digital redemption
•Bonus DC Universe animated original movie, Batman: Gotham Knight
•Four collectible cards
The CE is priced at $99, and the game will release on October 18th. Indian availability is not confirmed yet, but we will keep you updated.