The PlayStation Plus 12 month subscription is available at 25% off for a limited time with discounts available both online and offline. This brings the final price down to Rs. 3329 from Rs. 4439. The offer is valid until March 26th only before the price goes back up.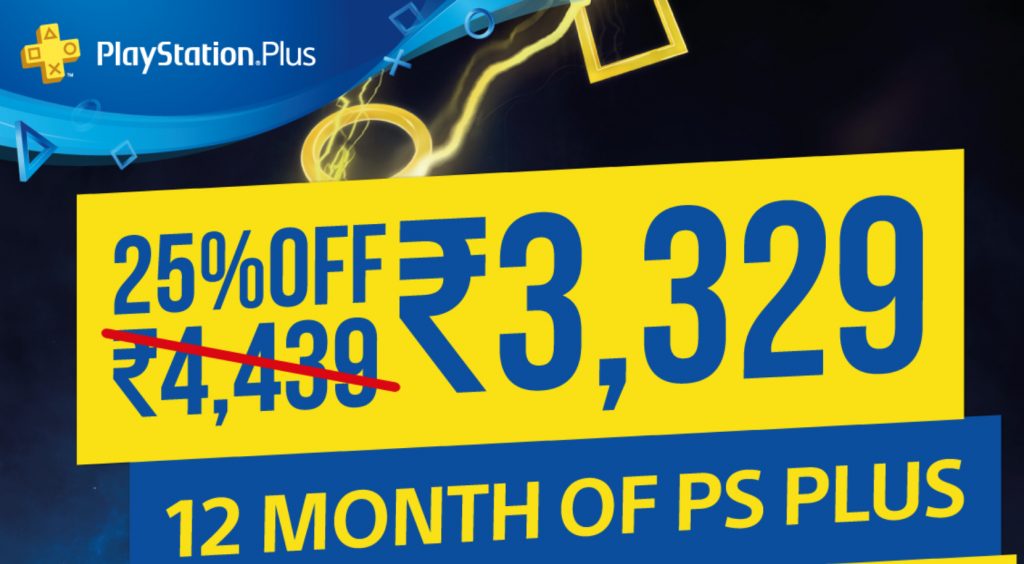 The offer is valid at select offline retailers and the Games The Shop website that now offers instant delivery. Earlier, the codes for any PlayStation Network currency topups or games were delivered later. They are now sent instantly to your email address. In case you missed the news earlier, PSN top up currency cards were finally made available for Indian PSN accounts on Games The Shop initially.
PS+ now offers 2 free games for PS4 only after the removal of PS3 and PS Vita games. Cloud storage recently got bumped up to 100GB. This month's free PS4 games for active PS+ subscribers are Call of Duty: Modern Warfare Remastered and The Witness.