Games The Shop will be offering an exclusive pre-order bonus for Batman: Akrham Knight.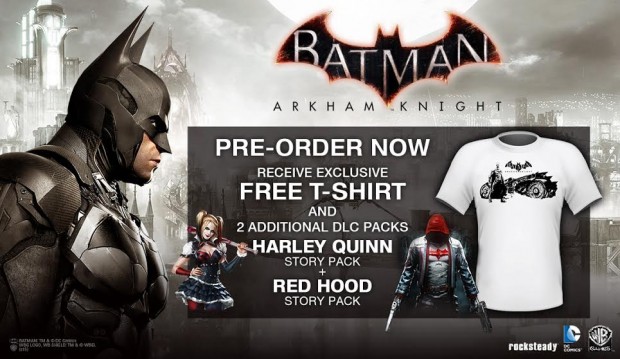 All pre-orders will receive an official T-shirt along with the Harley Quinn story pack and the Red Hood story pack.
The Harley Quinn pack will boast unique weapons, abilities, and gadgets to use and the Red Hood pack will let you play as the ruthless vigilante in this exclusive story pack.
You can pre-order the game at Games The Shop here.
Batman: Arkham Knight releases on 23rd June for PC, PS4 and Xbox One.