Today DICE unveiled Battlefield 4 to the world via a 17-minute gameplay demo. I won't lie; I was disappointed by the absence of multiplayer content and the fact that the on-screen shenanigans looked rather generic. However, DICE seem pretty confident that Battlefield 4's single player will be better than that of Battlefield 3.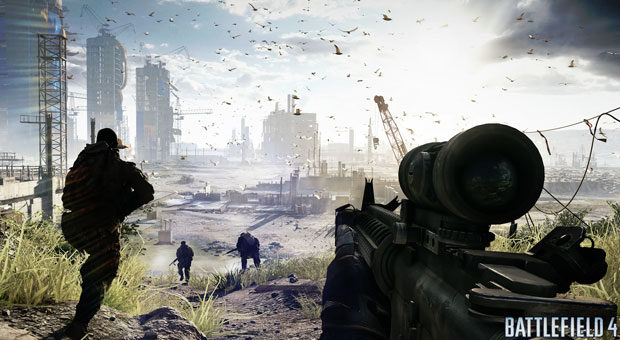 This obviously is to be taken with a pinch of salt, but there's no denying that the game looks phenomenal, and we're sure there are some of you out there who actually care about the game's campaign right? Right?
Anyway, there's a ton of Battlefield 4 information floating about, and we thought we'd round it all up for you in one place. Here's everything we know so far:
Battlefield 4 is being developed with DICE's new Frostbite 3 engine, which has been in development since 2011. This engine will allow DICE to pull off better lighting and particle effects, along with improved destruction, something that was sorely lacking in Battlefield 3.
China and Azerbaijan are the two confirmed locations. The prologue, as shown in the gameplay trailer, will be called Fishing in Baku, and for those who don't know their geography (us included), Baku is the capital of Azerbaijan.
DICE acknowledges that Battlefield 3's campaign was rather lacklustre. It plans on changing that in Battlefield 4 with an emotional campaign that just may lead to World War 3. Levels have been designed keeping the series' multiplayer DNA in mind, meaning they won't be painfully linear. However, Battlefield 4 will not be an open-world game, DICE general manager Karl Magnus Troedsson has emphatically clarified.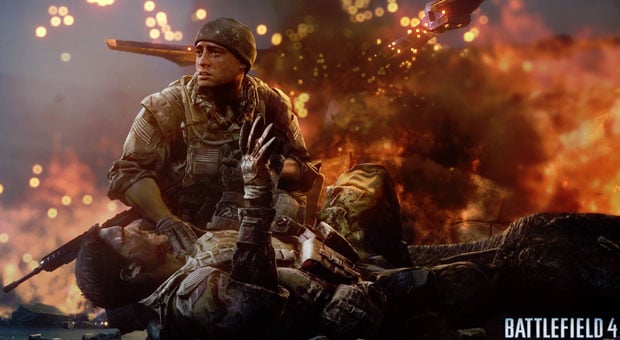 DICE plans on making the single-player campaign social, which means you'll be able to compare your in-game score with those of your friends and other players around the world.
Battlefield 4's campaign seems a bit more tactical, as you can instruct friendly AI (that includes Apache choppers as well) to lay down cover fire while you flank enemies and shoot them in the face.
Vehicles will play a big role in the campaign as players will be able to commandeer modern day aerial, land and aquatic vehicles.
Weather will play an important role. It's also being used as a symbolic way to reflect some of the more sombre moments that occur during the story, such as the death of an important character.
There will be no playable female characters in single or multiplayer.
So far, a PS4 release has not been confirmed. The game can be preordered via Origin (not the Indian store sadly) and other retailers for the Xbox 360, PS3 and PC.  Those who pre-order the Digital Deluxe Edition on Origin will get Battlefield 4 Premium absolutely free, along with beta access.
Here are all five high-resolution Battlefield 4 screenshots that have been released/leaked so far, so click on the images for a larger preview.
[nggallery id=253]
Sign up with us today to join India's largest gaming community, and share your thoughts on the game in our Battlefield 4 discussion thread.
You can also stay up to date will all things Battlefield 4 through our dedicated game page.