Sony announced 3 new titles for their latest Augmented Reality based device, Wonderbook.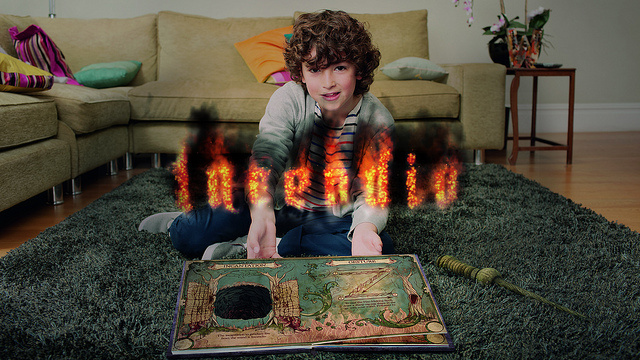 The first revealed book was Book of Spells from J.K Rowling. In addition, Wonderbook will receive books such as Walking With Dinosaurs (BBC) and Diggs Nightcrawler (Moonboat).
Sony also took the time to announce that they will be bringing in more brands such as Disney soon, although nothing else was specified.
Check out the trailer for Book of Spells below.