The first batch of BioShock Infinite DLC called Clash in the Clouds is out now for the Xbox 360, PS3 and PC.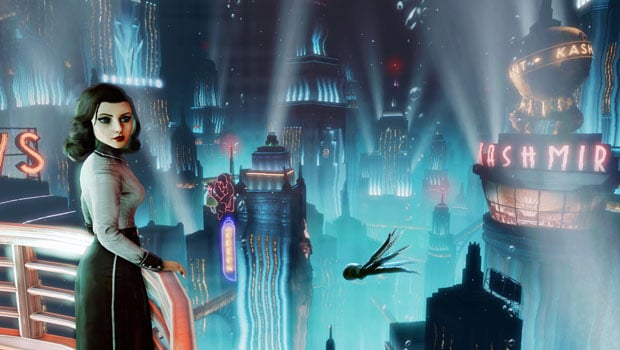 Unfortunately, it's nothing more than a glorified horde mode spanning 60 challenges that sees players fight waves of increasingly tough enemies in Columbia.
If that's not your kind of thing, you may want to hold off till the second story based DLC pack called Burial at Sea that will take players down to Rapture.
Clash in the Clouds is currently out nowfor $5 on Steam, the PlayStation Network and Xbox Live.