A keen eyed poster on the PS3 Trophies forums has uncovered information regarding new Borderlands 2 DLC from the Mechromancer content released yesterday. Hidden within the Mechromancer DLC are three trophies that suggest the new DLC for Borderlands 2 will be called Captain Scarlett and Her Pirate's Booty.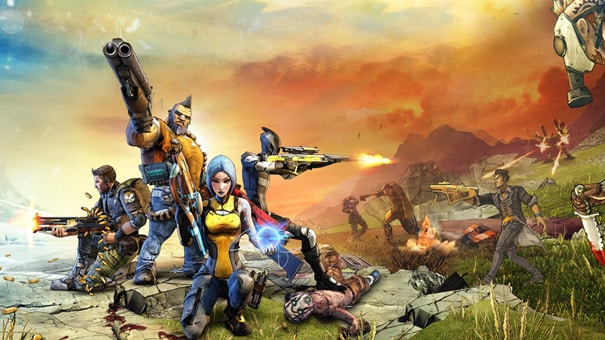 Further cementing this information is a post made on the official Gearbox Forums where users have uncovered even more dope on this DLC that include new weapons, new bosses, a new rarity of weapons, new heads for classes and lots more. There's even a link in there that summarizes the entire plot for the upcoming DLC and the outline goes something like this:
"Legends speak of Captain Blade's Lost Treasure of the Sands. Of a prize so great, that men would turn the sands red in pursuit of it. Of a pirate queen, courageous and deadly, who would stop at nothing to find it. Of a monstrous Leviathan. Of the Vault Hunters who journeyed to the desert town of Oasis, not knowing the horrors that would befall them."
Borderlands 2 is out now for the Xbox 360, PS3 and PC and if you head right here, we'll tell you why you really need to play this game.