Randy Pitchford, head honcho of Gearbox Software has announced via his Twitter account that the Mechromancer DLC for Borderlands 2 is now available (a week early) for those who pre-ordered the game across all platforms – Xbox 360, PS3 and PC. Even if you didn't pre-order the game, you can buy this DLC for $9.99.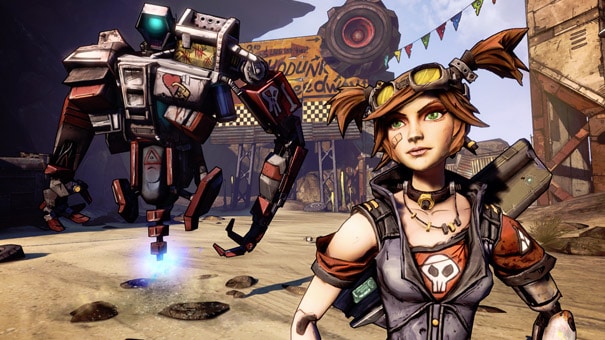 However, if you do plan on playing this game for a while, you could buy the Season Pass for $29.99 that will grant you access to all four post-release Borderlands 2 DLC packs, Mechromancer included. This will save you roughly $10 in the process.
Borderlands 2 is out now for the Xbox 360, PS3 and PC and we really liked it.