Gearbox Software, creators of the Borderlands franchise, and publisher 2K Games have announced a new co-op based shooter for consoles and PC – Battleborn.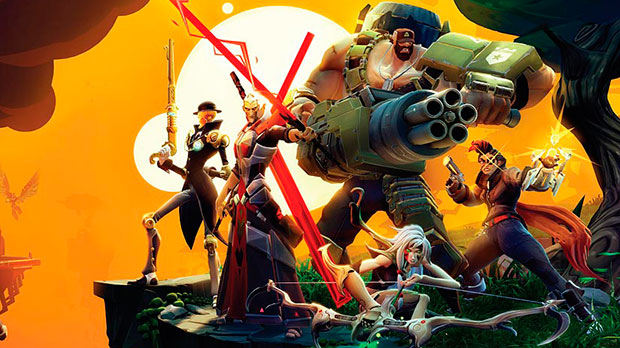 'In Battleborn's distant future, the only hope for the last star in a dying universe is a new breed of warriors, who must put aside their differences to drive back an unstoppable menace', reads the press release.
The game was revealed by Game Informer magazine, which says, 'Battleborn takes the minion smashing and fast levelling often associated with MOBAs and injects it into an intergalactic first-person battle arena'.
The game will feature a campaign that can be played cooperatively by up to five players, who can choose from a variety of "heroes", and it will also include a fast-paced competitive multiplayer component.
One of the competitive modes was revealed by GI as Incursion, 'an inventive 5 vs 5 mode that combines fast-paced first-person gameplay with the strategic team-based elements of games like League of Legends and Dota 2. Rival battleborn hunt one another in lush jungles and arid deserts while robotic NPC minions wage an ongoing tug-of-war'.
Battleborn will release on PC, PS4 and Xbox One somewhere between April 2015 and March 2016. Check out the announcement trailer below.