After much rumour and speculation, it turns out Call of Duty: Ghosts is the Call of Duty game we're getting this year from Infinity Ward. According to the official press release, Ghosts is being developed using a brand new engine, and will feature a new set of characters as well as a completely new story.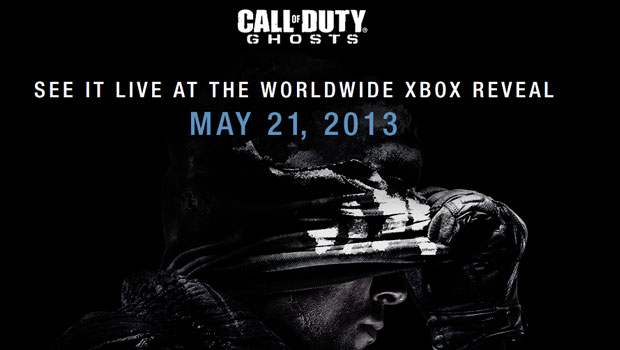 What's interesting is that the game will be unveiled for the very first time on May 21st, 2013 at the Xbox event, meaning even the next gen Call of Duty game could offer Xbox gamers timed exclusive content.
"Infinity Ward set the gold standard for first-person action for a generation, and they're going to do it again with Call of Duty: Ghosts," said Eric Hirshberg, CEO of Activision Publishing, Inc. "Ghosts delivers an all-new story, all-new characters, an all-new Call of Duty world, all powered by a next generation Call of Duty engine, which is a leap forward for the franchise. Infinity Ward is going all-in to create the next generation of Call of Duty worthy of the world's greatest fans."
Besides the next Xbox, Call of Duty: Ghosts will release November 5th, 2013 for the Xbox360, PS3, PC and presumably the PS4.