Cooler Master today announced the launch of the CM Storm Quickfire TK gaming keyboard in India.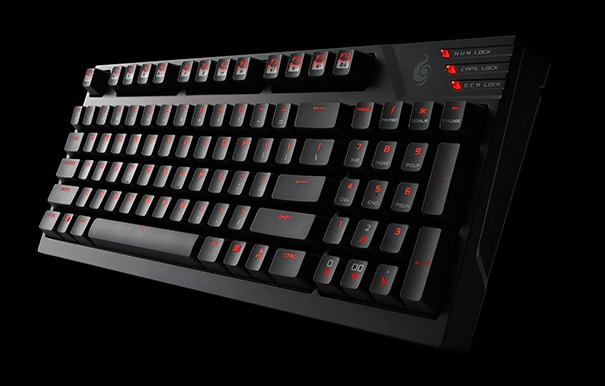 The Quickfire TK is a fully backlit mechanical keyboard, and unlike many other compact gaming keyboards in the market, it also manages to pack in a num pad.
The keyboard features 92 laser-etched keys and is available in two key configurations – Black Cherry MX and Red Cherry MX.
The rugged construction sees the keys mounted on a reinforced steel plate, with the ability to withstand 50 million strokes without a loss in performance.
While the CM Storm Quickfire TK carries an MRP of Rs 9,999, its suggested market price is around Rs 6,799.