Cooler Master today launched a new gaming keyboard in India called the CM Storm Quick Fire Pro. This mechanical keyboard is the evolution of the Quick Fire Rapid and is supposedly built to sustain "serious abuse". We're not really sure how one abuses a keyboard, but if you wish to do so, I guess the Quick Fire Pro can take it.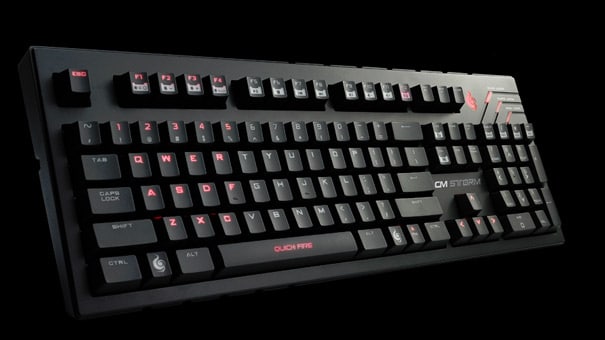 The Quick Fire Pro looks pretty sleek and its keys are covered in a non-glossy coating to improve tactile response. It features LED lighting on the more commonly used WSAD keys and it also ships with something called Game Mode, which when activated disables your Windows key so you don't minimize your game by mistake.
The Quick Fire Pro is currently available in India for Rs 6,400.