The introduction of campaign co-op in Visceral Game's upcoming title Dead Space 3 was a result of customer research following the releases of Dead Space 1 & 2, EA has revealed.
In an interview with MCV, EA Games' Laura Miele said, "We were doing research coming out of Dead Space 1 and 2 and we're really proud of those products. We received feedback to understand how we can take the game out to even more consumers, We were hearing feedback that they love the thriller game, but it was pretty scary, and the obvious next step was that they wanted to play with someone. So we introduced co-op into the game."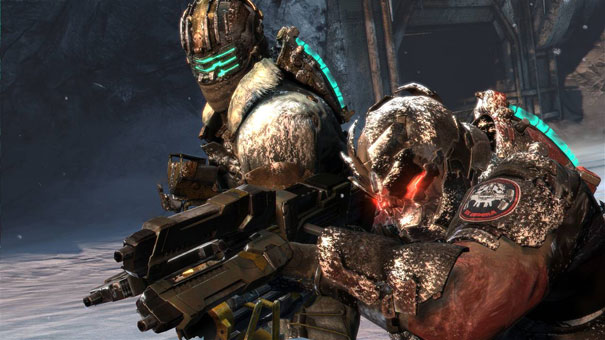 Miele did assure hardcore Dead Space fans, however, that the game would still be staying true to its horror roots.
"The horror of Dead Space is still all there. It's still true to its roots and no less scary, but people felt far more comfortable playing it with someone else than they did doing it on their own. Personally, I would rather go to scary movie with my husband rather than sit at home with the lights out watching one on my own. We're looking for that to reach out to consumers that perhaps were not open to Dead Space 1 and 2."
It is clear that EA wants to increase its consumer base with the latest Dead Space game, but it's heartening to hear that it's not being done at the expense of the current fan base. But whether this new approach will be embraced by series fans remains to be seen.
Dead Space 3 is scheduled for release in February 2013 for Xbox 360, PS3 and PC.