99 Games launched Dhoom 3: The Game to coincide with the theatrical release of Dhoom 3 last year, and with the film's TV premiere around the corner, the game has got a sequel.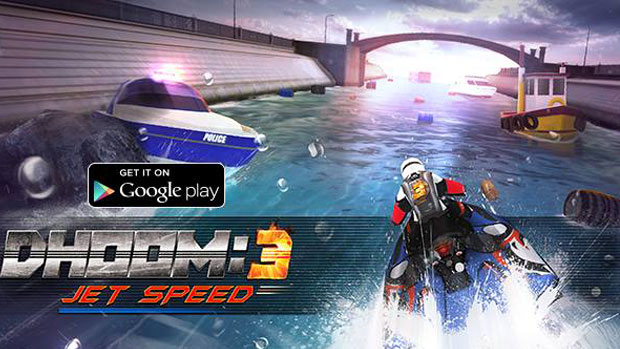 Where the first game was a third-person endless motorcycle game, Dhoom 3: Jet Speed – which we're informed is the first Bollywood game sequel – places you on a jet ski through the Chicago River.
The game features three game modes – goals, endless and friend challenges –  as you tilt your mobile device to pick up coins and power-ups, while avoiding boats and other obstacles.
Dhoom 3: The Game racked up an impressive 12 million downloads, and like it, Jet Speed is also available as a free download.
Aside from Android, iOS and Windows Phone 8, Dhoom 3: Jet Speed is also available for Nokia Asha devices. Check out the trailer.