Doom was one of the biggest surprises from Bethesda last year. The grand daddy of the first-person shooter genre had to languish sometime in development hell and things were not looking great but ID Tech managed to belay everyone's expectations and deliver a solid shooter.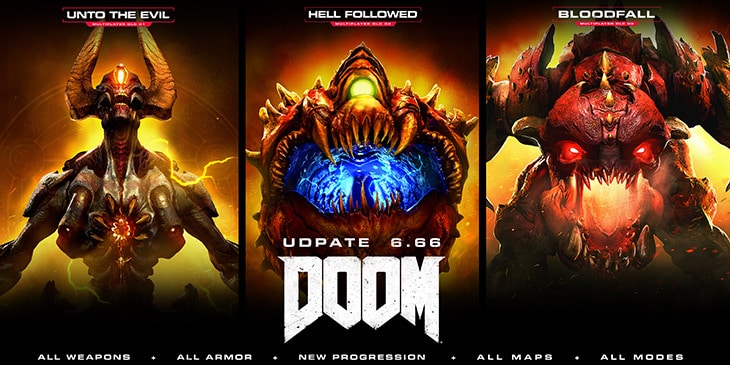 Now if you:
Have been living under a rock;
Could not buy the game when it launched and the multiple sales that followed; or
Could not make up your mind whether to buy the game or not…
Bethesda's got you covered with the latest patch to the game, which brings it to v.6.66.
The developer is wiping the slate clean on the game's multi-player component, with player progression being reset to zero. Veteran players do get a shiny badge to indicate their gnarly way to the top though, along with the choice to retain a few of their unlocks if they want.
Apart from the reset, players now have a new progression system. Gone are the days of RNG-esus and in are unlocks based on completing challenges and levelling up as you play.
The best bit though is that all of the game's multiplayer DLC has now been made free-for-all, and the bestest best bit is the fact that if you are still not sold on the game, you have a whole weekend to decide, with a free weekend coming to all three platforms. Here are the dates for each platform
Steam
Start: 2230 Hours IST on Thursday 20 July
End: 0130 Hours IST on Sunday 23 July
PS4
Start: 2130 Hours IST on Thursday 27 July
End: 0930 Hours IST on Sunday 30 July
Xbox
Start: 2130 Hours on Thursday 20 July
End: 0930 Hours on Sunday 23 July
And if all this ripping and tearing makes you want to buy the game, it can be yours for a grand sum of Rs 1000.