After being first launched in a handful of countries last month, EA has now launched Origin Access in Asia-Pacific, India included.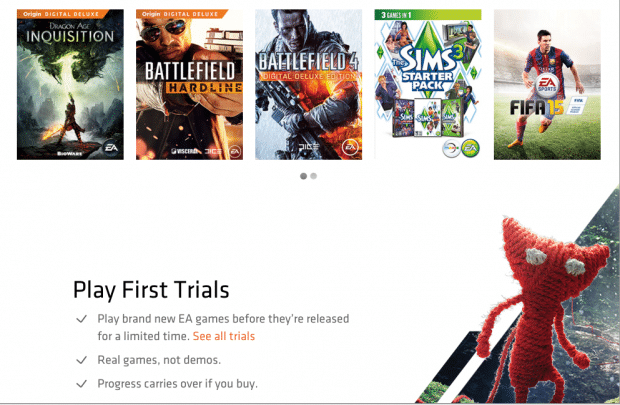 Origin Access will have the same pricing as the Xbox One version. You will be able to access games before they are purchased, as well as save 10% on Origin purchases, all for Rs 315 per month.
Origin Access also includes The Vault, a catalogue of full games that you can download and play while your subscription is active.
The games currently available in The Vault are:
Battlefield 4
Battlefield Hardline Digital Deluxe
Battlefield 3
SimCity
FIFA 15
Plants vs. Zombies Garden Warfare
Need for Speed Rivals: Complete Edition
Dead Space 3
Dragon Age II
Dead Space 2
Dragon Age: Origins – Ultimate Edition
Dead Space
The Sims 3 Starter Pack
This War of Mine
You can also try out Unravel and Plants vs. Zombie Garden Warfare 2 on Origin Access now.