Game4U announced today that it will be offering preorder bonuses for some of the popular upcoming releases of this quarter. The titles that qualify for bonuses and freebies include Soul Calibur 5, Twisted Metal, Asura's Wrath, Mass Effect 3 and FIFA Street.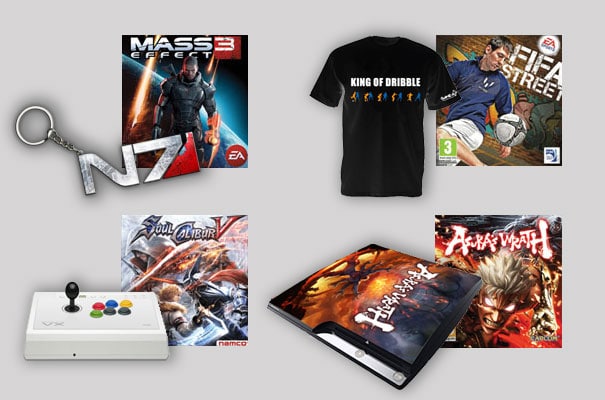 Here are the details on each preorder for prospective buyers:
Preorder Soul Calibur 5 and qualify for a lucky draw to stand a chance to win a Hori Fighting Stick V3 (PS3 compatible) or Hori Fighting Stick VX (Xbox 360 compatible).
Preorder Twisted Metal and get a DLC code that will give you early access to Axel as a vehicle.
Preorder Asura's Wrath on PS3 and get an Asura's Wrath PS3 Skin. Also available as  pre-order bonuses are the Devastator and Infinity DLC packs.
Preorder Mass Effect 3 on any format and get a free N7 keychain.
Preorder FIFA Street on any format and get a free T-shirt.
To be eligible for these bonuses, you can preorder the above games at Game4U's website or any of its retail stores.