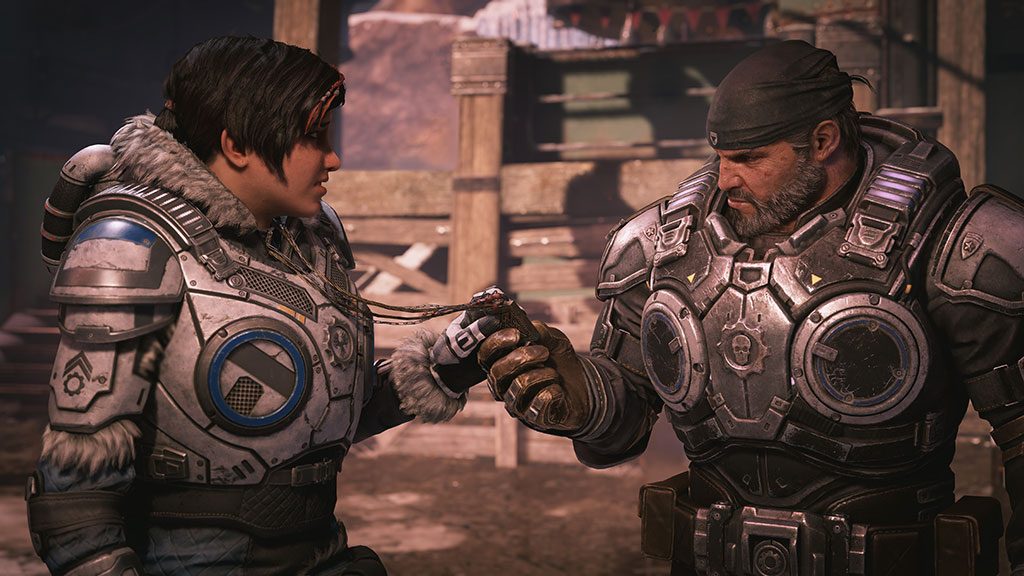 It's been a busy week for Gears 5 developer The Coalition at Gamescom 2019. After unveiling Horde mode and a story trailer, the studio has now released the minimum and recommended PC specs for the upcoming game, plus a slew of features for the PC version, which will launch on Windows Store and on Steam.
35+ customisable settings
In a blog post on the game's official website, the devs have outlined all the features being packed into the PC version, including 35 customisable graphics settings.
These settings offer control over textures, shadows, details, environments, post processing, VSync, resolution, framerate management (including unlimited FPS), and field of view. It will also include a benchmarking tool to recommend settings and provide diagnostics.
Ultra pack and wide aspect ratios
For high-end PCs that match the game's ideal specs (see below), the game will also offer a downloadable ultra texture pack.
Aside from the standard 16:9 display aspect ratio, Gears 5 will also support ultra wide 21:9 screens as well as super ultra wide 32:9 displays across all game modes.
In addition, the game will offer HDR10 and Dolby Atmos support.
Steam support
Gears 5 marks the first time the series will be arriving on Steam, and like the Windows Store version, it will offer both the Standard and Ultimate Edition (which includes additional content and 4 days early access. All users will require an Xbox Live account to log in to, but the PC version (Steam and otherwise) will not require an Xbox Live Gold subscription for online features and multiplayer.
As an added bonus, Steam players will benefit from Steam Achievements as well as Xbox Live Achievements.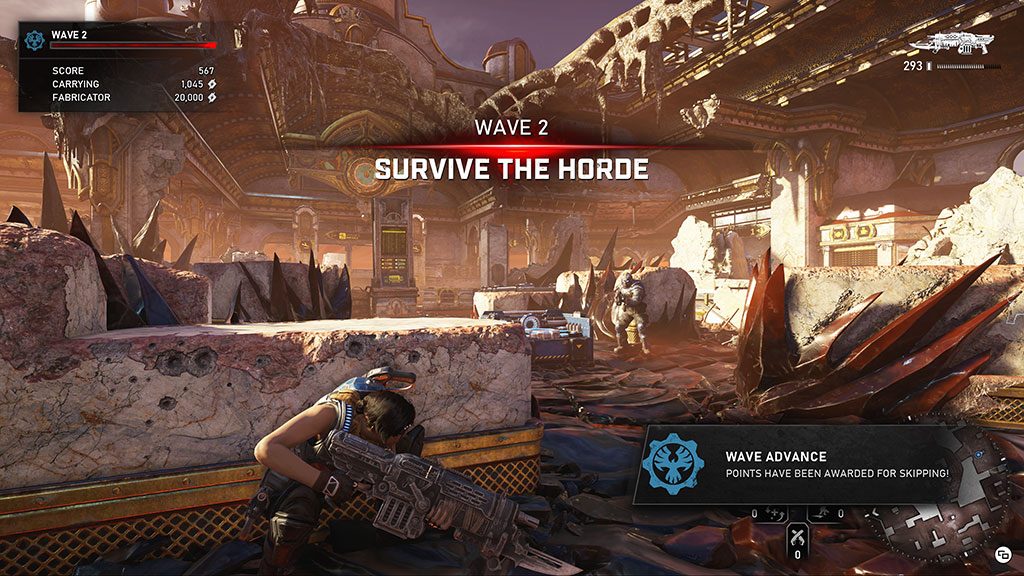 PC specs
Check Gears 5 minimum, recommended and ideal PC requirements below:
Gears 5 minimum requirements
OS: Windows 10 May 2019 update
CPU: Intel i3 Skylake, AMD FX-6000 series
GPU: Geforce GTX 760, or GTX 1050. Radeon R9 280, or RX 560
VRAM: 2GB
RAM: 8GB
HDD: 80GB free
Gears 5 recommended PC requirements
OS: Windows 10 May 2019 update
CPU: Intel i5 Skylake, or AMD Ryzen 3
GPU: Geforce GTX 970, or GTX 1660 Ti. Radeon RX 570, or RX 5700
VRAM: 4GB
RAM: 8GB
HDD: 80GB free
Gears 5 ideal PC requirements
OS: Windows 10 May 2019 update
CPU: Intel i7 Skylake, or AMD Ryzen 7
GPU: Geforce RTX 2080, or AMD Radeon 7
VRAM: 8GB
RAM: 16GB
HDD: SSD + 100GB free
Gears 5 is set for release on September 10 for Xbox One and PC. Gears 5 Ultimate Edition owners will be able to play from September 6.