Cliff Blezinski, lead designer of Gears of War has said that, Gears of War 3 campaign will be over 10 hours long, for the 'average player'. He mentioned this during an interview with CVG, and also said that, it's better than anything "Epic has ever done."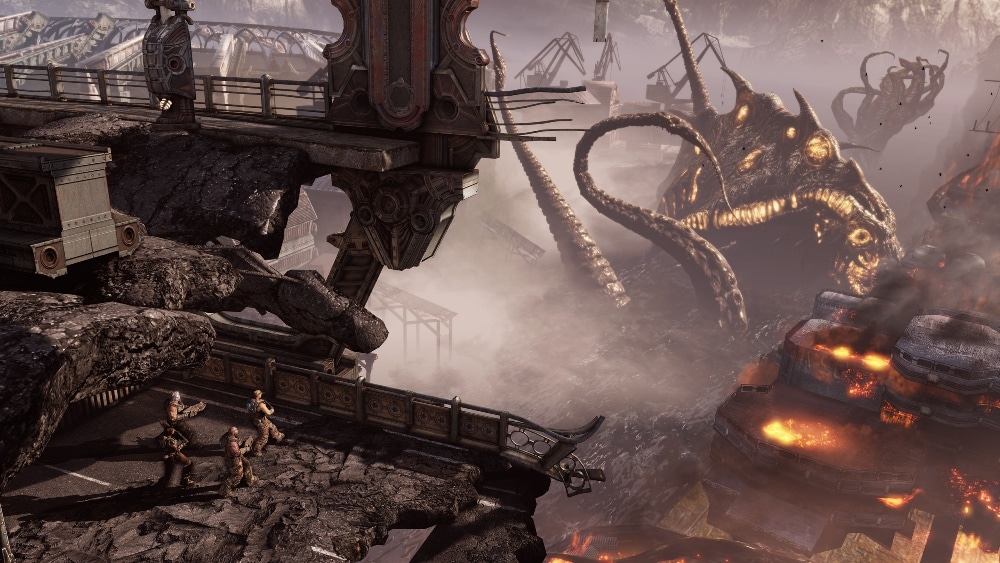 "I can tell you this is the longest and thickest campaign Epic has ever produced," he told CVG. The multiplayer component also features a lot of improvements, and it is the best looking Gears game yet. We've recently previewed the multiplayer beta, which you can check out here.
Gears of War 3's Horde mode was shown at E3 this year, named Horde 2.0. The original Horde mode was very popular with Indian players, as it was the only thing from Gears of War 2 multiplayer that worked properly. The Horde 2.0 mode features fortifications and command posts for defensive play, different classes, and will also have boss battles. Microsoft has also released a bunch of latest screenshots, that you can check out below.
The game will release on September 20th worldwide, and the Xbox 360 exclusive will be distributed in India via Redington.