After several live events across India, followed by online qualifiers on PSN, Nissan GT Academy's first ever India-leg came to an end this weekend, with six of the very best Gran Turismo 6 players now headed to Silverstone.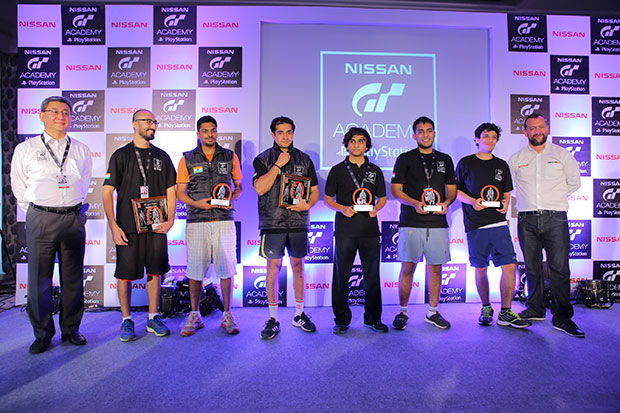 Left to right: Kenichiro Yomura, Nissan India president; Abhinav Bhatt; Abhinay Bikkani; Prakash Nair; Akshay Gupta; Glen Ivan Suchitha; Karl Patel; Darren Cox, global director, NISMO
The winners will compete with winners from Thailand, Mexico, Australia and the Middle East at the UK's famous Silverstone circuit, where they will drive the iconic Nissan GT-R.
The global finals, which will consist of rigorous driving and fitness challenges, will eventually result in one overall winner, who will receive an international racing license and the chance to race along with the best pro race car drivers in the world.
The winners from India are a mix of hardcore GT fans and motorsport enthusiasts, but the stand-out performer was Prakash Nair. At the age of 41, the Trvandrum native not only managed to hold his own against the other contestants, but managed to beat every other finalist in the fitness tests.
Other winners were New Delhi-based news journalist and Metal Gear Solid fan Abhinav Bhatt; 18-year-old Karl Patel from Mumbai, who impressed judges despite stalling his car at the start of his driving test; Glen Ivan Suchitha from Bangalore, who told his boss not to expect him back at work when he left for the finals; motorhead and part-time automotive journalist Akshay Gupta; and Toyota Etios Motor Racing 2013 finalist Abhinay Bikkani.
Over 5,000 people entered the GT Academy India live events, with many more participating through the PSN qualifiers.
Two IVG members – Martin Sidney and Ruhzan Kazi – were also among the 28 finalists that made to Jaipur, but neither was unable to progress beyond the simulator challenges.
While Nissan hasn't confirmed whether GT Academy will return to India next year, Nissan India president Kenichiro Yomura and NISMO director Darren Cox did hint towards that possibility.