Delhi is about to get a dose of Absolution as Express Interactive has just announced a preview event for their highly anticipated title, Hitman: Absolution.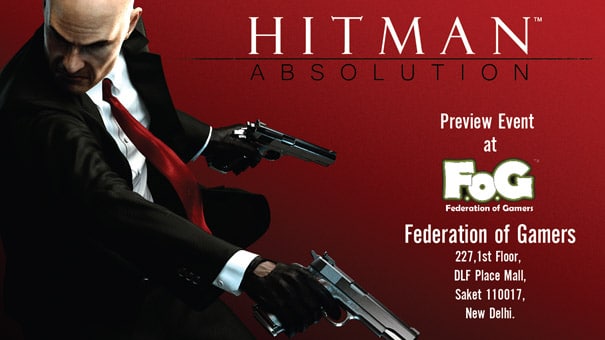 This event will take place on the 8th of November 2012 between 3.00 and 8.00 PM at the Federation of Gamers (FOG), Delhi. Just to be clear, you won't get any hands on time with the game. What you will get is a walkthrough with a detailed description by someone from the game's publisher, Square Enix.
Besides the preview, you also stand to win Hitman swag like t-shirts, ties and other stuff that's up for grabs. Hitman: Absolution releases for the Xbox 360, PS3 and PC on 20th November, 2012.