The sequel to the highly unforgiving yet critically loved Demon's Souls is just around the corner, set for release on October 4 in the US and October 7 in Europe, and to get things going, Namco Bandai have just released the US box art. This box art is for the special edition, which is priced at par with the standard edition and is a pre-order bonus that includes a ton of goodies such as an artbook, making-of and the official soundtrack along with the game's official guide, which most of us mortals will need to even think of conquering the game.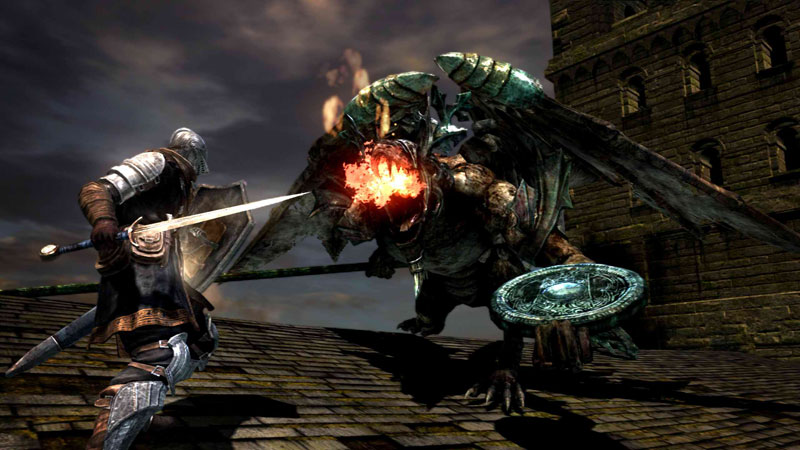 The game's preorder bonuses have been slightly changed recently, with the hard copy of the mini game-guide being replaced with a digital download-only complete game guide, in line with the growing trend of replacing physical items with digital ones. Bethesda had earlier announced that only pre-order copies of The Elder Scrolls V: Skyrim would get the "premium quality paper" physical map of the game. The previous two installments, Morrowind and Oblivion, came with a physical map as standard.
The game's predecessor, Demon's Souls was a PS3 exclusive and ever since it was announced that Dark Souls would release simultaneously on the Xbox 360 and PS3, there was skepticism regarding whether there would be parity across consoles. Namco Bandai has reached out to fans and assured them that both versions will be on-par.
Also, From Software, the developers of the game, have given fans the opportunity to design a shield that will feature in the game. All you have to do is to download the basic template and get your creativity fired up. The last date for entries is June 30.
While Milestone Interactive is the Indian distributor for Namco Bandai, it's unclear whether Dark Souls will release in India owing to the high price of Namco's games. Since Enslaved and Test Drive Unlimited 2 didn't make it here, we're guessing this one won't either.
Here's a look at the freshly revealed box art.