Ubisoft's free-to-play battle royale shooter Hyper Scape is out now on PS4, Xbox One and PC along with content from season one, titled The First Principle.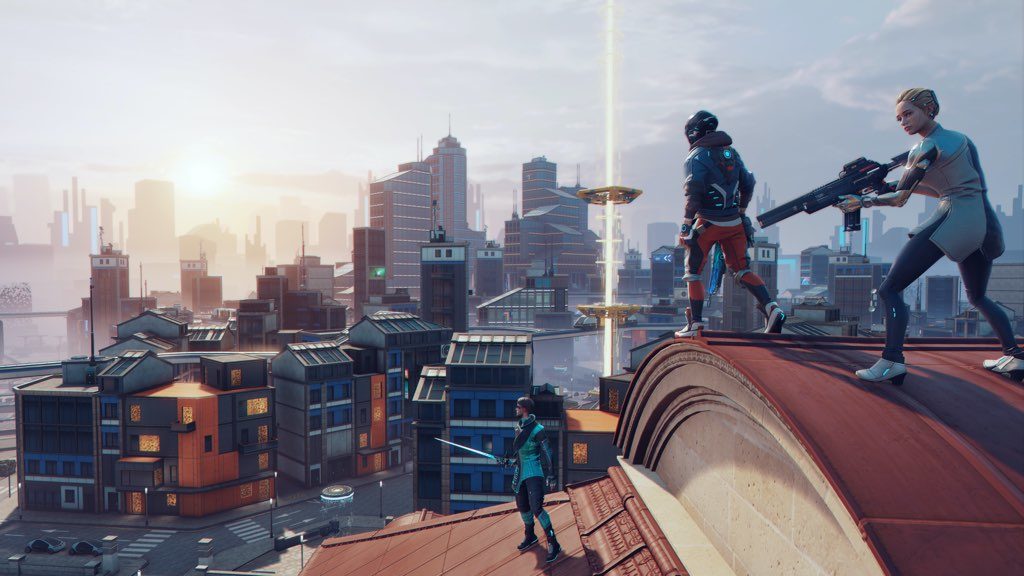 Hyper Scape is an online first-person shooter for up to 100 players set in a futuristic urban environment, with a special focus on verticality.
Hyper Scape had been in beta for a while on PC, but is now available across PC as well as PS4 and Xbox One.
Hyper Scape Season 1 content
The game's first season, The First Principle, is the start of the game's narrative – 'a mystery in the Hyper Scape created by Prisma Dimensions that players will have to solve'.
The game also introduces Memory Shards – a new one every week – that players can collect to learn more about the game's events and characters.
The first season also brings with it 11 new guns and 11 new hacks. Limited time game modes are also in the work to add to the standard Solo and Squad Crown Rush modes.