Hyper Scape, the new free-to-play battle royale game from Ubisoft, is now available in open beta in India and around the world. More details about the game were also unveiled during the publisher's Ubisoft Forward online event.
Hyper Scape is set in the year 2054 in a fictional city called Neo Arcadia. The open beta introduces the Crown Rush Solo, the game's 100-player free-for-all-battle royale mode. This is in addition to the 3-player squad mode Crown Rush Squad, which was available during the technical test phase shortly after the game's announcement last week.
The open beta is only available on PC, but Hyper Scape will also release on PS4 and Xbox One over the coming months along with the game's first season. All progress from the Hyper Scape open beta will carry forward to the full release.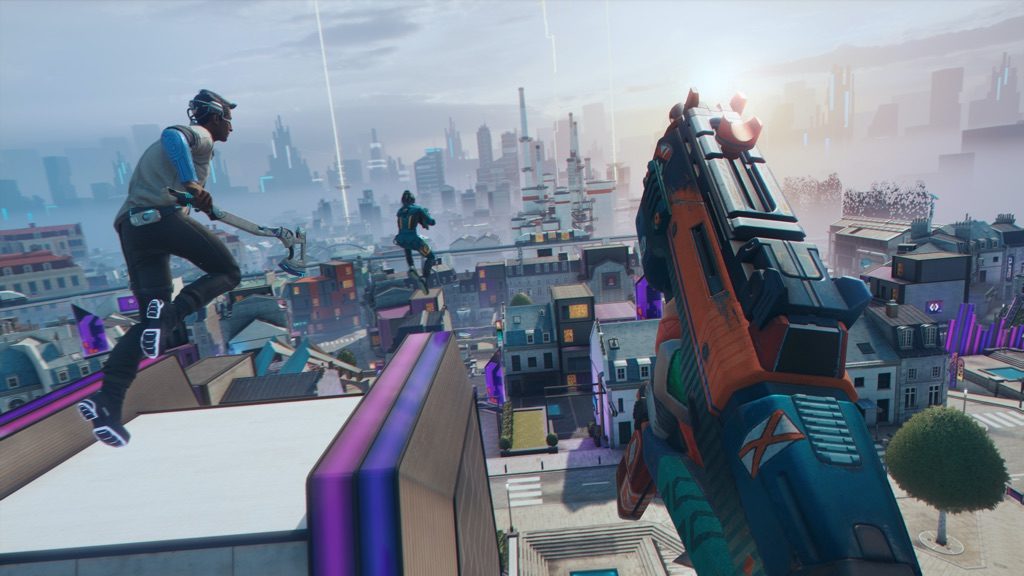 Hyper Scape will also feature hacks, abilities that players can pick up to enable offensive and defensive powers. These include everything from invisibility and teleportation to laying down mines and being able to bounce around as a ball.
Ubisoft also announced that Twitch viewers will also be able to get in on the action. During matches, viewers will be able to vote to trigger events like low gravity or infinite ammo during matches.
Click here to get on to the Hyper Scape open beta.