As we get ever closer to Sony's (rumoured) unveiling of the Playstation 4 on 20th February, an image has leaked online that is supposedly an early prototype of the PS4's controller.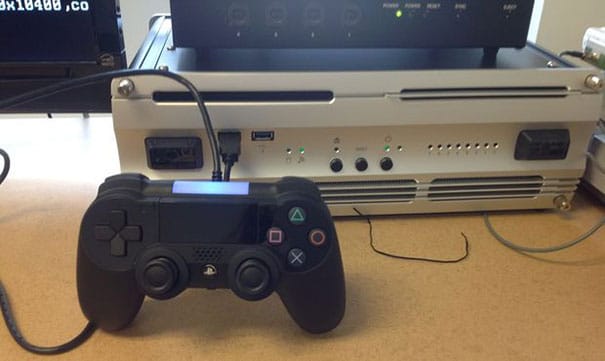 The image was published by Destructoid, whose sources have confirmed that it is indeed a real prototype, but an early one.
The most notable feature of the controller is its touch interface, which you can see between the d-pad and face buttons. We have no idea what that blue light is though.
While the design does resemble that of the PS3's Dualshock 3, this one appears wider, lacks the Start and Select buttons, seems slightly curvier, and sports analogue sticks with raised edges for better grip.
Sony has been known for its rather ludicrous controller prototypes, so the only way to know if this is the final design will be to tune into Sony's Playstation Meeting 2013, which will be live streamed here at 4:30 am IST on 21st February.