Sony has partnered with Mercedes-Benz for an elaborate Gran Turismo 6 promotion, both in the virtual and real worlds.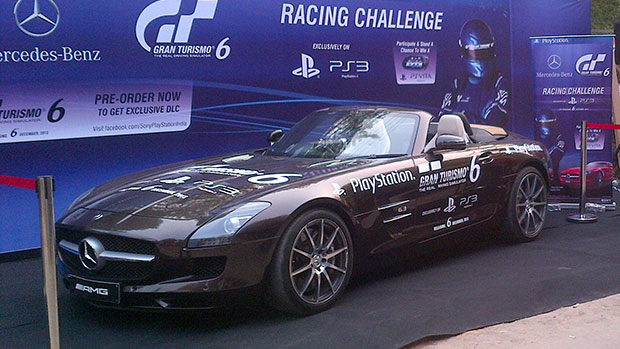 In 42 PlayStation zones at large format stores, game retailers and lounges across 14 cities, Sony will conduct the Mercedes-Benz GT6 Racing Challenge, which will pit the best GT5 players against one another between now and 1st December.
The two best players will then duke it out on Gran Turismo 6 at the game's launch in Mumbai.
Aside from the tournament, a GT-branded Mercedes-Benz A-class car will tour Mumbai and Delhi, stopping over at several popular landmarks to give fans a closer look and a chance to win some prizes.
Fans that manage to take a picture of the car in either city can then inbox it to the official PlayStation India Facebook page for chance to ride in the GT-branded Mercedes-Benz car for a day.
"Gran Turismo 6 focuses on the high-end simulated driving experience. The GT6 branded Mercedes-Benz car is an opportunity to relive the experience in real life as well," PlayStation India head Atindriya Bose said.
"Both the brands have the right synergies and we have seen this through all our partnerships with Sony PlayStation globally. I am delighted to extend this association to the Indian market as well," said CEO and managing director of Mercedes-Benz India Eberhard Kern. "The technology used in the game is the closest one can get to drive the actual car and I am confident the Mercedes-Benz GT 6 Racing Challenge will create new levels of excitement for gaming enthusiasts."
Gran Turismo 6 hits shelves on 6th December exclusively for PS3.