Last night, Apple unveiled the iPhone 6 and the iPhone 6 Plus, and also revealed new features for iOS 8, the most interesting of which, from a gaming point of view, is Metal.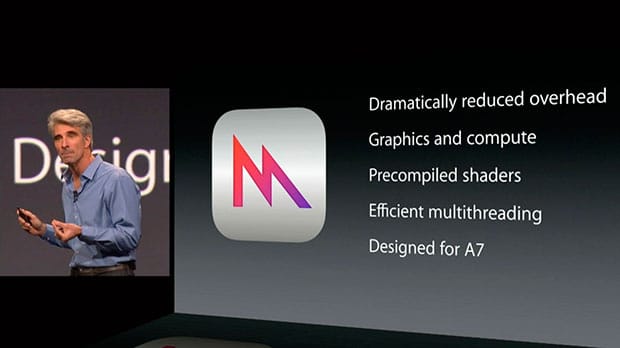 Metal is a technology Apple has developed to allow games to gain access to the device's hardware more directly and efficiently. Metal will be available to all Apple devices powered by the A7 chip once they're running on iOS 8. This includes the iPhone 5s, the iPad Air, and the iPad Mini with Retina display. Of course, it will also be supported on the two new A8-powered iPhone 6 phones.
iOS 8 will be a free update that will go live on 17th September for a variety of supported devices going as far back as the iPhone 4s and iPad 2.
In technical terms, Metal will reduce the overheads caused by OpenGL by allowing game developers more direct access to the hardware, making draw calls (which help render 3D objects in games) up to ten times faster. With Metal, games will also get faster load times thanks to support for precompiled shaders, another important part of the rendering process.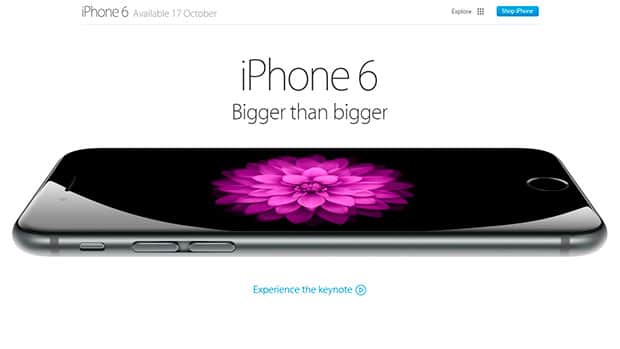 To demonstrate the advantage to game developers, Epic Games was on stage with a new demo it called, Zen Garden, which lets you roam around a 3D environment and interact with various aspects of it, like water and sand. The free app will be available for iOS 8. Several other developers (image below) are also said to be working on games for iOS 8.
The iPhone 6, with a 4.7-inch screen, and the iPhone 6 plus, with a 5.5-inch screen, will release in India on 18th October, if Apple India's website is to be believed. Head over to the live blog of last night's event to catch all of the highlights, which also included the unveiling of the heavily rumoured Apple Watch.