We have some new details for FIFA 12, courtesy of the Guardian. There are a lot of improvements in this years' version, including major changes like, player impact system, a re-designed tactical defense system and precision dribbling.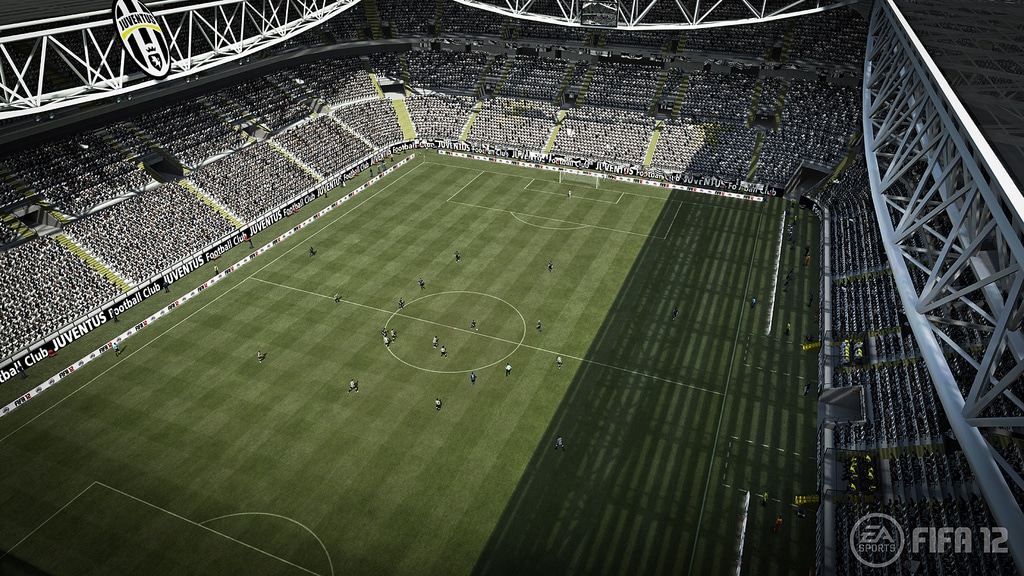 Details:
The physics pose a real risk to players. You get brilliant goalmouth scrambles with players piling in and the ball ricochets realistically between multiple players.
You will see off the ball collisions a bit more often.
The game flow feels much more varied.
Career mode has much more depth.
Unfit players are more injury prone and if played un-fit it will worsen your relationship with the player .
Player psychology and media intervention play a big part.
The media pick up on injuries, player resentment and run stories.
Players can become unhappy if they think they are not being paid enough, due to the team being not successful enough, or if they aren't getting played enough. If they become unhappy, their form dips and if you don't do anything about it, they will talk to the press.
Transfer AI is more cunning. Transfer targets will charge huge wage demands.
Complete overhaul, three major changes, player impact system, a re-designed tactical defence system and precision dribbling.
FIFA 12 will release on September 30th for the PS3, Xbox 360 and the PC. The game will be distributed in India via Milestone Interactive, for expected prices of Rs 2,499 for the console versions, and Rs 999 for the PC version.