Several leaks have pretty much confirmed that Microsoft is readying a revision of the Xbox One controller.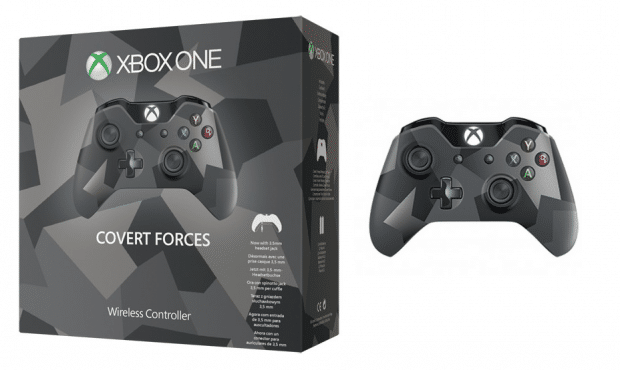 Microsoft had earlier posted an updated wireframe of the controller on its own support page with an additional of a 3.5-mm headphone port at the base of the controller.
Eurogamer was quick enough to grab a screenshot of the same, revealing the release date to be sometime in June. Austrian retailer Libro has has also listed the new controller.
This is good news for third-party peripherals makers, who have so far been supporting the PS4 out of the box, but have been unable to extend that support to Xbox One because the Xbox One controller required an additional adapter.
The images show the Covert Forces version of the new controller with the 3.5mm port mentioned on the retail box (above).
The release date has been mentioned as 8th June, so it could be out before Microsoft's E3 conference this year.