That Playstation Plus subscription just keeps paying for itself. Sony has just announced the set of games that will join the Instant Game Collection in April.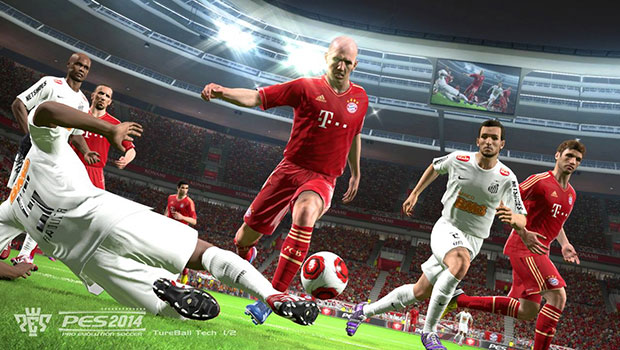 For PS4 users, the free game in April is Mercenary Kings, a violent, retro-styled 2D action game. PS3 owners get two games – Sly Cooper: Thieves in Time and Pro Evolution Soccer 2014. Sly Cooper is a cross-buy title, so you'll also get the PS Vita version for free, with the ability to transfer game saves between the two platforms.
Meanwhile, PS Vita owners get Hotline Miami and MotoGP 13. Hotline Miami is also a cross-buy title, and has been announced for PS4, so those who already have the PS3 or Vita version will get the PS4 version for free.
Leaving the Instant Game Collection in April will be Dead Nation Apocalypse Edition, Tomb Raider, Borderlands 2, Smart As, and Pixeljunk Monsters Ultimate HD, so if want either of these, get them before March ends.
For those unaware of the Instant Game Collection, it is part of the PlayStation Plus paid subscription that gives you full games (digitally) for free every month across PS3, PS4 and PS Vita. These games remain with you as long as your Plus subscription remains active.
Past free games have included Red Dead Redemption, Borderlands 2, Tomb Raider, Infamous 2, Motorstorm: Apocalypse, Deus Ex: Human Revolution, Batman: Arkham City, Grid 2. Hitman: Absolution, Assassin's Creed III, BioShock Infinite, and Metro 2033.